Greetings Fellow Travel Writers and Bloggers!
… and welcome all new subscribers!

We've had a very hectic week here in Chiang Mai!
This week we launched my Complete Travel Writing & Marketing Master Class, scheduled for April 7, 8, & 9 in Seattle, WA.
Remember, you can still save $400 with our early bird discount if you register by midnight on Friday, January 13th.
We're also offering an optional, one-day, pre-conference travel writing workshop on April 6th focused entirely on The Art & Craft Of Travel Writing. Nick O'Connell, author and one of the West Coast's finest travel writers, will teach this class.
You can learn more about my 3-day Master Class and the optional 1-day workshop by clicking on the graphic below:

---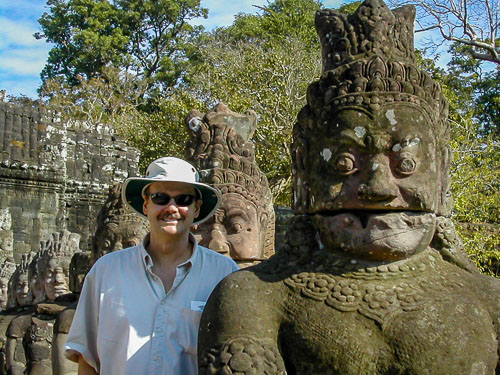 This week we leave for Siem Reap, Cambodia, home to the spectacular Angkor Wat and Angkor Thom Temples.
We'll be there for 12 days on a scouting expedition to find the perfect resort to host our Travel Writing & Marketing Destination Master Class in October.
We're also touring Siem Reap's major attractions including its' famous temples to come up with an exciting list of side trips and excursions to include in the workshop.
In case you're wondering if there's a difference between our Seattle Master Class and the one in Cambodia – the content is the same. Our Seattle Master Class is a 3-day intensive. The Cambodia Master Class is spread out over a week so there's time for excursions to the region's most fascinating attractions.
During the Siem Reap Master Class, writers will be looking for stories to pitch to magazines during our tours, to rack up some bylines.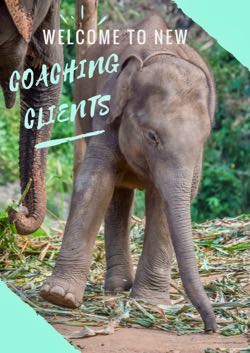 There will be time to develop a story idea and write the query letter while we're there. I'll be guiding each writer, one-on-one, through every step of this travel writing journey.
This past week I also began working with my newest intake of travel writers in my Coaching and Mentoring Program.
Twice a year I accept five new travel writers into my coaching and mentoring program.
I extend a warm welcome to Aimee, Sarita, Amy, Kimberly, and husband-and-wife team Pam and Gary.
I'm looking forward to working with you all for the next few months. You'll be working hard, but if you do the work you're going to get some amazing results!

---
Inspirational Travel Quote of the Week
"All journeys have secret destinations of which the traveler is unaware."
- Martin Buber, Philosopher


---
This Week's Featured Post ...
This week's article includes a list of several big travel shows where you can network with Destination Marketing Organization (DMO) media reps, find out what's new, and line up new assignments and press trips.

To introduce the list, I wrote an article about how travel writers can benefit from attending travel shows - if you do it the right way ...

Read the article: Travel Shows - They're Not Just for Tourists!

And the second link tells you about the biggest travel shows. If you can't travel to those, the article also tells you how to find shows where you live ...

The 2017 Ultimate List of Travel Shows

---

Two testimonials from the 2016 Complete Travel Writing & Marketing Master Class:



"No one teaches about marketing and selling like Roy Stevenson."
- Claudia Looi, Travel Writer & Coffee Blogger (www.coffeesphere.com)


"Roy's step-by-step approach to marketing leaves no stone unturned. This was an awesome brain dump, and gave us so much information to help us get started."
-Sarita Simmons, Travel Writer

Read more testimonials and register for The Complete Travel Writing and Marketing Master Class


---
Resources for Travel Writers
The Complete Guide to Query Letters for Travel Writers

100 Print Magazines that Want to Publish Your Travel Articles

50 Websites that Want to Publish Your Travel Stories

How to Land Press Trips and Fam Tours

How to Break Into the Luxury Travel Writing Market

The Complete Guide to Marketing & Selling Your Travel Articles

---
Facebook invitation ...
You are invited to join me on Facebook:

If you're interested in my travel writing advice and in reading short snippets about my new lifestyle in S.E. Asia, please feel free to "Friend" me at my Facebook site.

My posts feature unusual and fun things about our new lifestyle here in Thailand, and I also throw in tips and advice about breaking into travel writing—plus a few stories about my published travel articles. Some of my posts are even funny! Facebook link to Roy's account

---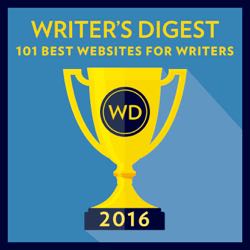 PitchTravelWrite.com website was named in this year's Writer's Digest 101 Best Websites for Writers list.

We're the ONLY travel writer's website on the list! We urge you to forward our newsletters on to your friends that might be interested in taking up travel writing.

PitchTravelWrite.com Testimonials

"I think you should know that I have been sending your link to many a travel journalist as your site is one of the most helpful I've seen to date. I even sent it to my sister who writes mostly about gardens and she was totally blown away by the amount of information you are giving away for free."
—Karen Leperi, Freelance Travel Writer



"This site is more like a book than a website. It is one of the best (if not THE best) travel-writing sites I've seen in a long time. It is packed! And most of the articles will be useful to any freelancer, not just travel writers."
—Moira Allen Anderson, Writing- World.com


---
Please share this e-zine with friends, family or anyone you know who is interested in travel writing. They can get free marketing and travel writing information by signing up for my e-zine at this link:

Sign up for my weekly e-zine ...

That's all for this week.

Until next week, you keep pitching.

Roy

Roy Stevenson
Pitch Travel Write
www.pitchtravelwrite.com

---