Greetings Fellow Travel Writers and Bloggers!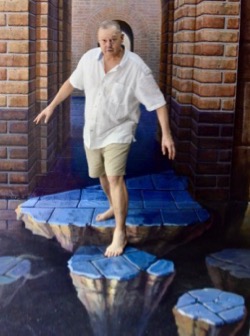 Happy 2018!
The new year always excites me! I know it's just another week on the calendar, but I like starting each year off with a clean slate, some new writing goals and a plan to accomplish those goals.
I'm sure most of you are having similar thoughts.
More than half of our newsletters readers are complete, unpublished travel writing beginners. You want to take those first steps and get your first bylines to gain some credibility.
Another 25% of you have accumulated a modest list of bylines, but usually have had only modest payouts - or no pay if they were online stories. You're anxious to break into print media and get paid for your work. And you want to learn how to get some complimentary travel from your writing assignments.
We can help you achieve these goals! That's what we do.
Most of our free website content is about how I've sold more than one thousand freelance stories and how you can do it, too. Browse around on PitchTravelWrite, read the content and try out the strategies and techniques.
Our reference books and guides will help you write better query letters, find magazines to pitch and locate writer friendly travel websites that will post your travel stories. We also have guides to help you break into luxury travel writing, and snag those cool press trips.
If you attend our Seattle Travel Writing & Marketing Master Class in April, you'll learn ALL my marketing and sales tips, tricks, and techniques—and a lot more—over three information-packed days.
And of course, if you need personalized mentoring, you can sign up for my travel writing coaching & mentoring program. This is no lame, overpriced "internship" program where you watch a bunch of canned videos, get token feedback, and are still left to struggle along on your own, none the wiser. My coaching & mentoring program uses 100% individualized feedback on your story ideas, query letters, and travel stories. (I only open this up twice per year. My next intake will be in June 2018.)
You can browse www.PitchTravelWrite.com for free content, and find out more about my resources and programs at these links:

Browse the Digital Bookstore - Guides, Manuals and Special Reports
Learn about the Travel Writing & Marketing Master Class
Learn About My Coaching for Travel Writers Program

Thanks!!!
We want to say Thank You to all our subscribers and social media followers. Running the PitchTravelWrite website would not be possible without your support. Thank you so much for following us, reading our posts, and emailing questions and comments.
We value our readers and followers more than you can know. Our goal is to help you break into travel writing, get paid for it, and land some cool press trips and free travel. So keep emailing us - we love hearing from you.


---
This Week's Featured Post
An Inspirational Travel Writing Success Story: Jessica Pickett

This post will surely inspire you to try your hand at freelance travel writing. It's a story about a travel writer named Jessica Pickett, whom I met at a travel writing conference in 2014. In this post, she tells you how she launched her travel writing career.

I'm particularly impressed with her story. She's made a steady ascent through the travel writing ranks. It's a great example of how novice travel writers can break into this competitive arena. Jessica's trajectory is enviable, yet it shows how much is achievable even if you're a complete beginner.

There were five particular things that she did well, which you can do, too. Hailing from Lake Charles, Louisiana, here's Jessica's story . . .


READ THE ARTICLE

---
Upcoming PitchTravelWrite Feature Posts
January 15: The Ultimate List of Travel Writing Conferences, Workshops, & Special Events for 2018
January 22: Setting Up Your Travel Writing Platform & Brand
January 29: A Travel Writing Reality Check
Febrary 5: Making Hard Decisions: Know When to Walk Away from a Story


---
The Best Travel Writing & Marketing Workshop Anywhere!
If you've decided to make 2018 your year to break into travel writing, our Travel Writing & Marketing Master Class coming up on April 27-29, in Seattle, will help you launch your career in this exciting field.

We'll show you—step-by-step—exactly how to break into print and online media, and get paid for your travel writing. You'll learn the same secrets I've used to get more than 1,000 stories published in 200+ regional, national, and international magazines, specialty publications, in-flights, on-boards, newspapers, and travel websites.

And, I'll tell you how I've scored thousands of dollars' worth of complimentary travel perks like staying at exotic resorts and eating at fine dining restaurants. I'll show you how to parlay your travel writing assignments into luxury tours with personal tour guides, spa treatments, free entry to tourist attractions, and much more.

But you'd better hurry up and register for this class! Registration has been open only a week, and we only have a handful of seats left!

REGISTER HERE


---


Testimonials from previous workshops:

"I cannot say enough about how valuable this workshop has been. Roy is a wealth of knowledge and just a joy to work with! I love his enthusiasm, encouragement, and passion for helping new travel writers.
Pam Baker April 2017

This workshop has been very valuable to me because of the building blocks Roy presents. I especially enjoyed the intimacy of the workshop. You provided plenty of opportunities for us to have one-on-one sessions. The "Links-in-the-chain" strategy provided much insight. In addition, the premise of sending out query letters to multiple magazines is brilliant! Barbara Wertz April 2017


---
Most Popular Posts
How to Find Press Trips for U.S. and International Destinations
Where Travel Writers Can Get Published: 16 Places to Find Sales Leads
12 Characteristics of Successful Travel Writers
Step Up Your Freelance Writing for the Fitness Markets
Which Travel Writers Association is Right for You?
Seven Tips to Improve Your Writing Style
Travel Writing for Newspapers: Where to Look for Opportunities
---
We've Been in the News!
Roy's guest post on Travel Writers Exchange tells you how far in advance you should be requesting comps from your destination hosts, before you travel.

Link to Travel Writers Exchange article


---
Inspirational Travel Quote of the Week
---
New Books Coming in 2018!
We'll be publishing several more freelance travel writing books this year. Watch for our new reference and resource books on ...

• Find Your Niche: For Travel Writers & Other Freelance Magazine Journalists
• Dreaming Up Travel Story Ideas That Sell
• How to Break into the Food, Wine, & Beer Travel Writing Market
• Rock Star Travel Writers: How Elite Travel Writers Sell Their Stories to Top Shelf Travel Magazines
• How to Break into the Military & History Magazine Market


Many of these new books will include samples query letters that actually garnered me published and paid writing assignments in print magazines, and sales leads for those specific niches.
---
Our Featured Book of the Week
The Complete Guide for Marketing and Selling Your Travel Articles
Everything you need to know about selling your travel articles. If you can't sell your travel stories, you don't get to write them.
My updated manual, The Complete Guide to Marketing and Selling Your Travel Articles tells you how to select saleable story ideas, how to written killer query letters, how to pitch your ideas the right way, how to find magazines that will be interested in your story, and how you can start selling your travel articles to magazines immediately and reap the fantastic travel benefits.

BUY THE BOOK


---
Resources for Travel Writers
Books and Reference Guides:
The Art & Craft of Travel Writing

Beginner's 3-pack Reference Guides

The Complete Guide to Query Letters for Travel Writers

100 Print Magazines that Want to Publish Your Articles

Fifty Websites that Want to Publish Your Travel Stories

Advanced Travel Writing 2-Pack Reference Guides

How to Land Press Trips and FAM Tours

How to Break Into the Luxury Travel Writing Market

The Complete Guide to Marketing and Selling Your Travel Articles

Digital Bookstore - Guides, Manuals and Special Reports

---
Friend Me on Facebook:
My Facebook page is about freelance travel writing. I frequently post:
• travel writing & blogging conferences,
• links to other well produced travel websites & blogs,
• links to my travel articles,
• travel writing themes,
• links to reputable travel writer's groups, associations, and newsletters,
• magazine cover stories with the back stories about my published articles,
• links to resource pages,
• links to travel writing archives,
• links to coaching & mentoring resources,
• and plenty of other useful information to get you up to speed about travel writing.



If you haven't 'friended' me yet on Facebook, please feel free to do so here:

Link to Roy's Personal Facebook page

---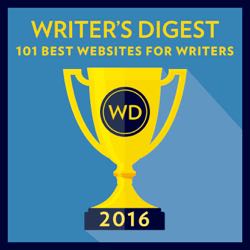 PitchTravelWrite.com was named in 2016's Writer's Digest 101 Best Websites for Writers list.

We're the ONLY travel writer's website on the list! We urge you to forward our newsletters on to your friends that might be interested in taking up travel writing.


---
PitchTravelWrite.com Testimonials
"As a writer, pen to paper, words on the page and developing ideas are not my obstacles, but rather the continued motivation to seek outlets for my stories. Roy Stevenson inspires, encourages, and ignites the fires of enthusiasm to continually push forward into the often-quiet echoes of the publishing world.
Roy has championed my stories and my queries, when I myself had doubts. I am over the moon with the results and feel prepared for my future as a writer on any subject I may choose.
He also helped me write my About page which I believe is the most influential piece when editors consider my stories."

Sincerely,
Jennifer Trandell,Freelance Writer & Photographer
https://thebotanicaljourney.com/pages/about-the-author http://www.afar.com/magazine/where-to-get-a-glimpse-of-the-golden-age-of-baja


---
Please share this e-zine with friends, family or anyone you know who is interested in travel writing. They can get free marketing and travel writing information by signing up for my e-zine at this link:

Sign up for my weekly marketing tips ...

That's all for this week.

Until next week, just keep pitching!

Roy

Roy Stevenson
Pitch Travel Write
www.pitchtravelwrite.com

---