Greetings Fellow Travel Writers and Bloggers!
… and welcome all new subscribers!


Happy New Year!
We'd like to wish you all the very best for 2017 and hope it will be a banner year for your travel writing and blogging, whether you regard your writing as a professional career or a hobby.
Being a successful travel writer or blogger requires getting out there and learning about industry trends, updating your skills, and meeting with editors, DMO's and other travel writers as often as possible.
We suggest you start the year by planning your travel writing conferences, workshops, and special events now. Pencil them into your calendar so you don't miss out on any important opportunities.
To help you with this task, we present our Ultimate List of Travel Writing Conferences, Workshops, and Special Events for 2017.
You won't find a comprehensive schedule of travel writing events like this anywhere else — we've checked!
Learn more about the top 19 travel writing conferences, the 5 premier travel blogging conferences, and the 11 best travel writing and blogging workshops in the world in this post ...

Read the article and get the Ultimate List of Travel Writing Conferences, Workshop & Events ...

---
Inspirational Travel Quote of the Week
"We live in a wonderful world that is full of beauty, charm and adventure. There is no end to the adventures we can have if only we seek them with our eyes open."
- Jawaharlal Nehru, 1st Prime Minister of India


---
Registration Opens This Week ...
... for The Complete Travel Writing & Marketing Master Class. It will be held April 7-9 in Seattle, WA.

Watch your Inbox for an email later this week along with details about our early bird discount.

We limit registration to a small group of twenty-five people so everyone can have a quality experience with lots of personal attention, so plan to register early and reserve your seat.

We'll send an email to people on our interest list a couple days prior to opening registration. Be sure to sign up for the interest list so you can claim a spot in the class before it fills.

You can get your name on the interest list here.
---

Testimonial from the 2016 Complete Travel Writing & Marketing Master Class:

"Roy is right to the point. He gives precise and tangible information and professional writing advice. He gives information on how to obtain complimentary travel press trips—the most comprehensive information I have ever heard. I would recommend this program to travel writers, whether a novice writer or someone like me looking to "kick it up a notch". This course is outstanding."

-Noreen Kompanik, Travel Writer

Sign up for the Master Class interest list here.


---
Resources for Travel Writers
The Complete Guide to Query Letters for Travel Writers

100 Print Magazines that Want to Publish Your Travel Articles

50 Websites that Want to Publish Your Travel Stories

How to Land Press Trips and Fam Tours

How to Break Into the Luxury Travel Writing Market

The Complete Guide to Marketing & Selling Your Travel Articles

---
Facebook invitation ...
You are invited to join me on Facebook:
If you're interested in my travel writing advice and in reading short snippets about my new lifestyle in S.E. Asia, please feel free to "Friend" me at my Facebook site.
My posts feature unusual and fun things about our new lifestyle here in Thailand, and I also throw in tips and advice about breaking into travel writing—plus a few stories about my published travel articles. Some of my posts are even funny! Facebook link to Roy's account

---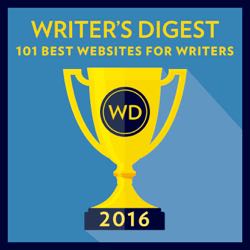 PitchTravelWrite.com website was named in this year's Writer's Digest 101 Best Websites for Writers list.

We're the ONLY travel writer's website on the list! We urge you to forward our newsletters on to your friends that might be interested in taking up travel writing.

PitchTravelWrite.com Testimonials

"I think you should know that I have been sending your link to many a travel journalist as your site is one of the most helpful I've seen to date. I even sent it to my sister who writes mostly about gardens and she was totally blown away by the amount of information you are giving away for free."
—Karen Leperi, Freelance Travel Writer



"This site is more like a book than a website. It is one of the best (if not THE best) travel-writing sites I've seen in a long time. It is packed! And most of the articles will be useful to any freelancer, not just travel writers."
—Moira Allen Anderson, Writing- World.com


---
Please share this e-zine with friends, family or anyone you know who is interested in travel writing. They can get free marketing and travel writing information by signing up for my e-zine at this link:

Sign up for my weekly e-zine ...

That's all for this week.

Until next week, you keep pitching.

Roy

Roy Stevenson
Pitch Travel Write
www.pitchtravelwrite.com

---