Greetings Fellow Travel Writers and Bloggers!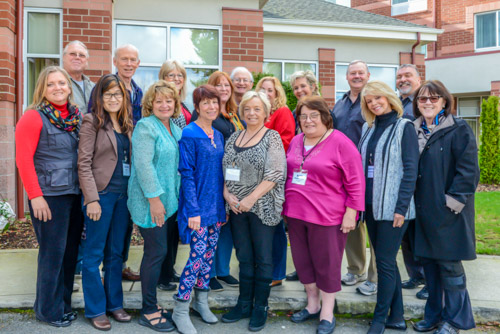 We wrapped up the very successful 1st Annual Complete Travel Writer's Marketing Workshop late this afternoon. This enthusiastic, and eclectic group of writers (and photographers) became friends very quickly. And their engagement during the workshop was a delight.

In addition to absorbing my marketing advice for selling travel articles, learning about the art of requesting complimentary travel, and how to improve their writing and build their writing platform, they also heard from guest speakers each day.

Allen Cox, editor-in-chief of Northwest Travel and Life Magazine offered encouraging advice about how to successfully work with editors.

Annette Bagley, Director of Bellingham Tourism gave very specific tips about how to approach tourism agencies for travel assistance, and what they look for from travel writers.

And Nick O'Connell, Master Writer and creator of The Writer's Workshop shared advice on how to make their travel stories sparkle.

We're all exhausted but still excited - because everyone in this group will continue on with coaching after the workshop - to make certain they meet with success.

My sincere thanks to all the participants for their high energy during the workshop, and to all the speakers for their thoughtful and enlightening presentations.
This week's featured post ...
In late winter and early spring travel shows pop up across the U.S., helping tourists plan their summer vacations and enticing them to far-off lands.

But travel shows aren't just for tourists. Attending travel shows can help travel writers research potential destinations and network with people who can help them.

There's nothing like meeting people face-to-face. And at travel shows you'll be meeting DMO (destination marketing organization) reps, who can put you on their list for press trips and FAM tours.

This week's featured post tells you how you can use travel shows in your city to help you land press trips. Enjoy!


Read the article ...

---
Please share this e-zine with friends, family or anyone you know who is interested in travel writing. They can get free marketing and travel writing information by signing up for my e-zine at this link:

Sign up for the free weekly e-zine ...

That's all for this week.

Until next week, you keep pitching.
Roy

Roy Stevenson
Pitch Travel Write
www.pitchtravelwrite.com
---