Greetings Fellow Travel Writers and Bloggers!
... and welcome to all new subscribers!

By the time you read this, we will have arrived in Danang, Vietnam, our new SE Asian home for the foreseeable future. We're staying in a hotel for the first week while we go apartment hunting, so there's not much to report right now.
We'll let you know how things are going in our new life in Vietnam next week. In the meantime, as long as we have an internet connection, I'll be posting lots of pictures and travel story microblogs about daily life in Danang as we explore our new city. (Scroll down for a link to my personal Facebook page.)


---
Workshop Updates:
We still have a few spots left in the Travel Writing & Marketing Master Class – April 7-9, so we decided to continue the "Bring a Friend for Half Price" special until the end of February, or when all the seats are taken, whichever comes first.

Come alone or round up a friend and sign up here:

Register here for The Complete Travel Writing & Marketing Master Class, April 7-9

You can also still get a seat in the April 6th Creative Travel Writing class with Nick O'Connell. I highly recommend this class for everyone who wants to take their travel writing to a whole new level.

Register here for the Creative Travel Writing Class with Nick O'Connell on April 6


---
Inspirational Travel Quote of the Week
"A child on a farm sees a plane fly overhead and dreams of a faraway place. A traveler on the plane sees the farmhouse . . . and dreams of home."


- Robert Brault, Freelance Writer and Author

---
This Week's Featured Post:
Six Ways to Earn More by Investing In Yourself
Travel writers are notoriously cheap.  Anyone who works with us knows this.  Destination Marketing Organization (DMO) PR media reps and tourism agency professionals have witnessed our freeloading first hand, on press trips. 

We're professional moochers and we're definitely not shy about it.

But I'm still constantly surprised when travel writers won't spend relatively small amounts of money for a product or service that will help them get published more frequently, and dramatically increase their income. It's like we've come to expect everything for free.  


But there's something I've noticed about the most successful travel writers:  they don't hesitate to invest in themselves. They're willing to spend a little money in order to make a lot more. 


Here are six ways to invest in yourself that will help you earn more in your freelance travel writing business.

How many of these are you already doing? What are you missing out on that can help you? Read the article to find out if you've tried all the angles:

Read the article ...

---
Have You Planned Your Travel Calendar for 2017?
Have you planned your travel writing calendar for 2017 yet? We at PitchTravelWrite.com spent days preparing lists of:


24 Travel Writing and Blogging Conferences
11 Travel Writing and Blogging Workshops
11 Special Travel Writing Groups, Meetings & Events
5 Travel Shows (and a link to access many more)

Get organized now: Use these lists to plan your travel writing & blogging events for 2017.


---
Resources for Travel Writers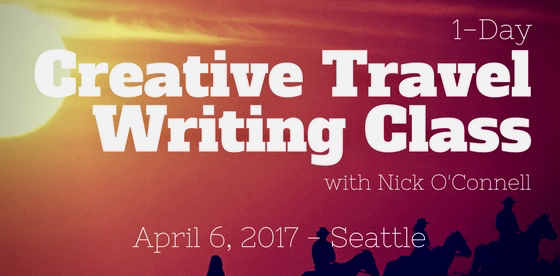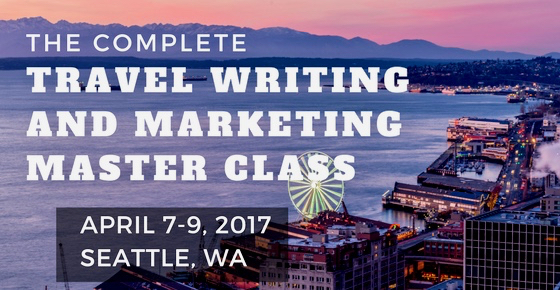 Master Class Testimonial
"Thank you Roy for all your help, education and support. Your writer's Master Class has been extremely helpful and I so enjoyed your class. You have given me the confidence that I need to go forward in my new career as a freelance travel writer, photographer and destination video producer-artist."

Shelley Pittman, Freelance Writer & Photographer
Attendee, 2016 Chiang Mai Master Class

Books and Reference Guides:
Beginner's 3-pack Reference Guides

The Complete Guide to Query Letters for Travel Writers

100 Print Magazines that Want to Publish Your Articles

Fifty Websites that Want to Publish Your Travel Stories

Advanced Travel Writing 2-Pack Reference Guides

How to Land Press Trips and FAM Tours

How to Break Into the Luxury Travel Writing Market

The Complete Guide to Marketing and Selling Your Travel Articles

Digital Bookstore - Guides, Manuals and Special Reports

---
Friend Me on Facebook:
If you haven't 'friended' me yet on Facebook, please feel free to do so here:
Link to Roy's Personal Facebook page

---
Are you looking for an entertaining and expert guest speaker at your next writing conference?
I frequently speak at travel writing and writing conferences about breaking into freelance writing, selling & marketing freelance articles, and establishing your writer's platform.

If you'd like to book me for a speaking engagement about how I've managed to get more than 1,000 articles published in 200+ magazines, specialty journals, newspapers, in-flights, on-boards, and custom publications, please send me a note at Roy_Stevenson@hotmail.com.

---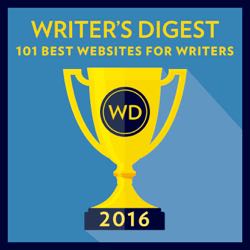 PitchTravelWrite.com was named in 2016's Writer's Digest 101 Best Websites for Writers list.

We're the ONLY travel writer's website on the list! We urge you to forward our newsletters on to your friends that might be interested in taking up travel writing.

PitchTravelWrite.com Testimonials

"I think you should know that I have been sending your link to many a travel journalist as your site is one of the most helpful I've seen to date. I even sent it to my sister who writes mostly about gardens and she was totally blown away by the amount of information you are giving away for free." —Karin Leperi, Freelance Travel Writer

"This site is more like a book than a website. It is one of the best (if not THE best) travel-writing sites I've seen in a long time. It is packed! And most of the articles will be useful to any freelancer, not just travel writers." —Moira Allen Anderson, Writing- World.com


---
Please share this e-zine with friends, family or anyone you know who is interested in travel writing. They can get free marketing and travel writing information by signing up for my e-zine at this link:

Sign up for my weekly marketing tips ...

That's all for this week.

Until next week, just keep pitching!

Roy

Roy Stevenson
Pitch Travel Write
www.pitchtravelwrite.com

---