Greetings Fellow Travel Writers and Bloggers!
... and welcome to all new subscribers!

We're wrapping up our final week in Chiang Mai, Thailand - eating one last time at all our favorite restaurants and saying goodbye to all the good friends we've made here. It's emotionally exhausting but it's also lots of fun.
Many of our friends are also leading a nomadic life, so along with exchanging contact details, we're sharing ideas about where to live next and making plans to meet up again in another place.
As we come to the bittersweet end of our stay in Chiang Mai this week we're reminded that Thailand was just the first stop on our journey. We've got many more places to go.
Next stop, Da Nang, Vietnam. We'll be in touch from there next Monday.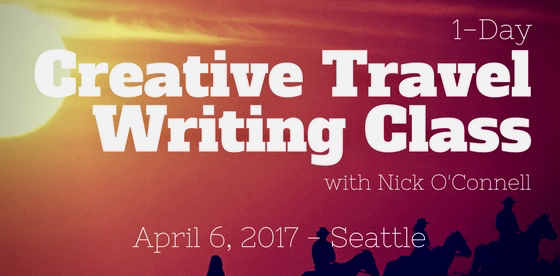 Have you been procrastinating about taking up travel writing because you're concerned that your creative travel writing is not publishable? Boy, have we got the right class for you!

On April 6, the day before our Travel Writing & Marketing Master Class, we're offering a 1-Day Creative Travel Writing Class with Nick O'Connell.

If you want to focus on your creative writing skills for an entire day, this one-day class with Nick O'Connell is the perfect forum. Nick is one of the finest travel writing instructors on the West Coast, and probably in the entire U.S.

Get all the details about Nick's workshop here:

1-Day Creative Travel Writing Class with Nick O'Connell

Remember, our "bring a friend for half price" offer applies to Nick's 1-day class. When you register, your friend will get 50% off the price. That's a savings of $247.50!

Question: Can I attend this 1-day session even if I don't attend Roy's Master Class?

Answer: Yes, absolutely! This 1-Day class is especially convenient for people who live in the Pacific Northwest and can drive to Seattle for the day, or anyone from the western states who can easily fly in for the day or an overnight trip.

Everyone is welcome, even if you can't fit in the Master Class while you're here.

Learn more and Register for the 1-Day Creative Travel Writing Class with Nick O'Connell

---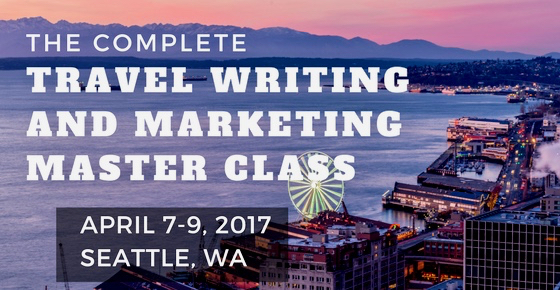 Just a reminder that we have a few seats remaining in our Master Class. We already have a very excited group of aspiring travel writers who'll be traveling to Seattle in April to attend this intensive 3-day workshop.

If you want to break into travel writing this year, this is the right workshop for you. It's the only master class we're holding in the U.S. in 2017, so don't miss this opportunity.

The $200 discount is good until midnight on Tuesday, February 14. This means you'll pay only $1297 for the 3-day class.

Register and Save $200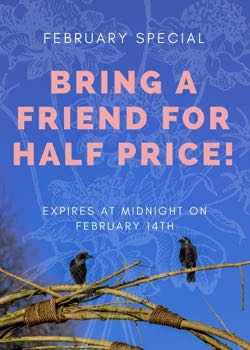 We're also inviting you to bring along a second person - friend, spouse, long lost lover, whatever, and your friend will get a whopping 50% discount off his or her course fee ($649).
Come alone or bring a friend - either way, we hope to see in Seattle!

Yes! Register me and my friend for your Master Class in Seattle...

Master Class Testimonial
"Thank you Roy for all your help, education and support. Your writer's Master Class has been extremely helpful and I so enjoyed your class. You have given me the confidence that I need to go forward in my new career as a freelance travel writer, photographer and destination video producer-artist."

Shelley Pittman, Freelance Writer & Photographer
Attendee, 2016 Chiang Mai Master Class

Register here - and don't forget to bring your friend for half-price!

The Complete Travel Writing & Marketing Master Class, Seattle, 2017


---
Inspirational Travel Quote of the Week
"A journey is best measured in friends, rather than miles."


Tim Cahill,
Travel Writer and Founding Editor of Outside Magazine

---
This Week's Featured Post:
Four Simultaneous Submissions Strategies:
How to Handle Multiple Acceptances
I didn't rack up 1,000 published articles in 200+ print and online media merely by being a good writer. In fact, there are plenty of far better travel writers out there that make my stories look elementary. Yet I never have any problem finding more work and new articles to write. The real key to any prolific freelance writing career is the ability to sell plenty of stories.

And one of the most important tools in my sales and marketing toolbox that I use to good effect is a technique called "simultaneous submissions".

I don't know how any serious freelance writer can make a living in today's competitive travel writing market without using simultaneous submissions.

But what happens when more than one editor wants to buy your story? How do you make sure you don't alienate an editor when someone else already bought it?

Here are four strategies that work for those delightful and rare occasions when you strike it rich …

Read the article ...


---
Have You Planned Your Travel Calendar for 2017?
Have you planned your travel writing calendar for 2017 yet? We at PitchTravelWrite.com spent days preparing lists of:


24 Travel Writing and Blogging Conferences
11 Travel Writing and Blogging Workshops
11 Special Travel Writing Groups, Meetings & Events
5 Travel Shows (and a link to access many more)

Get organized now: Use these lists to plan your travel writing & blogging events for 2017.



---
Resources for Travel Writers
Beginner's 3-pack Reference Guides

The Complete Guide to Query Letters for Travel Writers

100 Print Magazines that Want to Publish Your Articles

Fifty Websites that Want to Publish Your Travel Stories

Advanced Travel Writing 2-Pack Reference Guides

How to Land Press Trips and FAM Tours

How to Break Into the Luxury Travel Writing Market

The Complete Guide to Marketing and Selling Your Travel Articles

Digital Bookstore - Guides, Manuals and Special Reports

---
Are you looking for an entertaining and expert guest speaker at your next writing conference?
I frequently speak at travel writing and writing conferences about breaking into freelance writing, selling & marketing freelance articles, and establishing your writer's platform.

If you'd like to book me for a speaking engagement about how I've managed to get more than 1,000 articles published in 200+ magazines, specialty journals, newspapers, in-flights, on-boards, and custom publications, please send me a note at Roy_Stevenson@hotmail.com.

---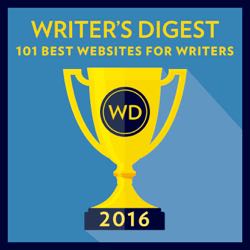 PitchTravelWrite.com was named in 2016's Writer's Digest 101 Best Websites for Writers list.

We're the ONLY travel writer's website on the list! We urge you to forward our newsletters on to your friends that might be interested in taking up travel writing.

PitchTravelWrite.com Testimonials

"I think you should know that I have been sending your link to many a travel journalist as your site is one of the most helpful I've seen to date. I even sent it to my sister who writes mostly about gardens and she was totally blown away by the amount of information you are giving away for free." —Karin Leperi, Freelance Travel Writer

"This site is more like a book than a website. It is one of the best (if not THE best) travel-writing sites I've seen in a long time. It is packed! And most of the articles will be useful to any freelancer, not just travel writers." —Moira Allen Anderson, Writing- World.com


---
Please share this e-zine with friends, family or anyone you know who is interested in travel writing. They can get free marketing and travel writing information by signing up for my e-zine at this link:

Sign up for my weekly marketing tips ...

That's all for this week.

Until next week, just keep pitching!

Roy

Roy Stevenson
Pitch Travel Write
www.pitchtravelwrite.com

---