Greetings Fellow Travel Writers and Bloggers!
… and welcome all new subscribers!



There's not much travel to report this week from our base in Chiang Mai, Thailand. We've been hanging around town and enjoying seeing new sights and meeting new people every day.

We've also been hunkered down planning our 2017 programs. We've got two workshops, a complete series of online courses, more publications on breaking into travel writing, new offerings in my coaching and mentoring program, and of course, my own freelance writing projects.

We're surprised at how much Christmas is promoted here in Chiang Mai. We're seeing huge Christmas trees in shopping malls, restaurants and shops. Although Thailand is primarily a Buddhist country, it seems the Thai people are happy to celebrate this holiday anyway.

The book sale last week was very successful. Thanks to all who purchased our travel writing books, guides, and reference manuals. We hope my books will help guide you through your first steps to getting your stories published, in what can be a very rewarding career.

As 2016 comes to a close, we're spending more time looking forward to 2017. And we have some serious travel planned for next year!

On our 2017 travel docket are a January trip to Siem Reap, Cambodia, to scope out luxury resorts for our October Destination Writing Workshop; a February trip to Danang, Vietnam, to look for a condo and get settled into a new home; an April trip to Seattle, Washington, for our Travel Writing & Marketing Master Class; and other trips planned to Luang Prabang and Vientianne, Laos; plus wherever else our fancy takes us.





We hope your travel plans for next year will be exciting and interesting, too!

Over the next few weeks watch this e-zine for important announcements about our April 2017 workshop in Seattle, Washington. There's already a sizeable interest list for this workshop and we limit this three-day workshop to the first 20 participants to sign up. If your New Year's Resolution for 2017 is to break into travel writing, this workshop will give you the kick-start you need.

Want to know more about it? You can get on the interest list and learn more about it at this link:

2017 Travel Writing Master Classes and Interest List Sign-up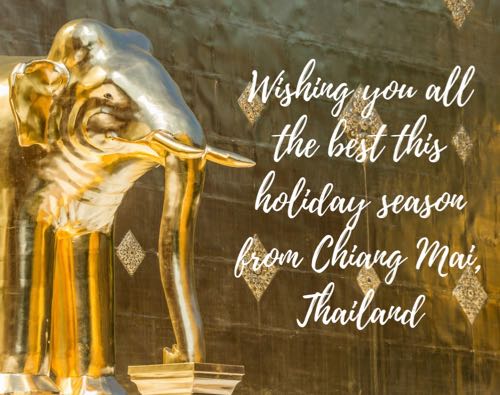 ---
Inspirational Travel Quote of the Week
"Twenty years from now you will be more disappointed by the things that you didn't do than by the ones you did do. So throw off the bowlines. Sail away from the safe harbor. Catch the trade winds in your sails. Explore. Dream. Discover."
- Mark Twain, Author and Literary Traveler


---
Featured Post: Why Some Travel Writers Are More Successful Than Others
... and how to up your game
While mentoring the travel writers in my coaching program I've noticed that some of them have managed to get more of their travel stories published than others.

Because I'm always looking for what makes successful freelance journalists tick, I've studied their writing habits. And the resulting conclusions I've come up with are interesting indeed.

You might think the more prolifically published writers have simply dreamed up better travel stories that sell well—or perhaps they're better and faster writers than the less-productive ones?

Read on to find out what the most successful travel writers do differently ...

Read the article ...

Why Some Travel Writers Are More Successful Than Others


---
Resources for Travel Writers
The Complete Guide to Query Letters for Travel Writers

100 Print Magazines that Want to Publish Your Travel Articles

50 Websites that Want to Publish Your Travel Stories

How to Land Press Trips and Fam Tours

How to Break Into the Luxury Travel Writing Market

The Complete Guide to Marketing & Selling Your Travel Articles

Coaching - The Complete Coaching Package for Travel Writers
---
Facebook invitation ...
You are invited to join me on Facebook:

If you're interested in my travel writing advice and in reading short snippets about my new lifestyle in S.E. Asia, please feel free to "Friend" me at my Facebook site.

My posts feature unusual and fun things about our new lifestyle here in Thailand, and I also throw in tips and advice about breaking into travel writing—plus a few stories about my published travel articles. Some of my posts are even funny! Facebook link to Roy's account

---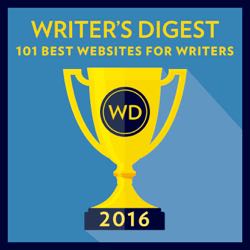 PitchTravelWrite.com website was named in this year's Writer's Digest 101 Best Websites for Writers list.

We're the ONLY travel writer's website on the list! We urge you to forward our newsletters on to your friends that might be interested in taking up travel writing.

PitchTravelWrite.com Testimonials

"I think you should know that I have been sending your link to many a travel journalist as your site is one of the most helpful I've seen to date. I even sent it to my sister who writes mostly about gardens and she was totally blown away by the amount of information you are giving away for free."
—Karen Leperi, Freelance Travel Writer



"This site is more like a book than a website. It is one of the best (if not THE best) travel-writing sites I've seen in a long time. It is packed! And most of the articles will be useful to any freelancer, not just travel writers."
—Moira Allen Anderson, Writing- World.com


---
Please share this e-zine with friends, family or anyone you know who is interested in travel writing. They can get free marketing and travel writing information by signing up for my e-zine at this link:

Sign up for my weekly e-zine ...

That's all for this week.

Until next week, you keep pitching.

Roy

Roy Stevenson
Pitch Travel Write
www.pitchtravelwrite.com

---