Greetings Fellow Travel Writers and Bloggers!
It's been a fun year as Linda and I continue with our slow travel through S.E. Asia. Here's our 2017 recap:
We started 2017 based in Chiang Mai, Thailand and took a week-long side trip to Siem Reap, Cambodia, for another look at the ancient temple ruins at nearby Angkor.
Although this was our second trip to Angkor, we were just as impressed with the magnificent ruins at Angkor Wat, Angkor Thom, Preah Kan, Ta Prohm, Banteay Srei, and the other atmospheric temples. At 1000 years old, the temples haven't changed but Siem Reap has changed - and the number of tourists has increased from 12 years ago.
In February, we moved to Da Nang, Vietnam, for stage two of our long-stay in SE Asia. We've found a perfect apartment only three blocks from the 6-mile long China Beach, which is frequented as much by the locals, as by tourists. There's plenty of space for all of us to enjoy.
We've been slowly exploring Da Nang's tourist attractions. We especially enjoyed our visit to the World Heritage town of Hoi An, only a half-hour drive along the coast from Da Nang. In fact, we loved Hoi An so much that we're hosting our annual S.E. Asia Travel Writing Retreat there in December 2018!
In April I returned to Seattle for my Travel Writing & Marketing Master Class, where I enjoyed teaching the 19 enthusiastic attendees everything I know about marketing and selling freelance travel stories. It was fun catching up with my friends and neighbors in Seattle.
In August, we flew across to Laos to explore Vientiane and Luang Prabang, where we did the standard tourist trail. I was most impressed with Luang Prabang, an idyllic little mile-long peninsula that lies between the mighty Mekong River and one of its muddy tributaries. There is much to do and see in this isolated haven, where the rest of the world seems so far way. It brings new meaning to "chilling out". If you really want to escape the world for a week or two, this is the place!
Then, in September, we spent a week in Phnom Penh, Cambodia, enjoying every minute in this rapidly developing tourist town that is starting to feel its touristic oats and develop its infrastructure. In October, we attended the International Media Marketplace (IMM) and International Travel Bourse (ITB) events in Singapore. I sniffed out many travel stories and met dozens of DMO reps we will visit on various assignments next year.
We've already planned most of our 2018 travel. We'll start the year with a lengthy stay in Bali's high-end resorts and villas in January and February. We'll also be in the U.S. for the April Master Class, Malaysia, Singapore and Australia. We plan to end the year in New Zealand, to catch up with my brother, sisters and old friends.
There's never a dull moment as a travel writer!
What travel do you have planned for 2018? What travel stories are you going to pitch in 2018?
This is our last issue for 2017. We're taking a break to work on our other projects and take some time to relax and prepare for the new year.
We'll be back on January 8th, 2018. Happy New Year!


---
This Week's Featured Post
Your Travel Writing Journey: Taking Your First Steps

If you love the idea of calling yourself a travel writer, visiting exotic places, getting VIP treatment, and writing about your experiences, you have to get your work published. But taking those first steps on your travel writing journey can feel scary.

Many people dream of being a travel writer and have no idea how to get started. Or they know what to do but feel alone in the wilderness, with no support. And so they do nothing.

I get it. That's where I was ten years ago. I told my wife I wanted to be a travel writer, but I didn't have a clue how to go about doing it. Somehow I had to figure out how to move forward and get published. And I was in my fifties – was I crazy? What was I thinking?

It reminded me of another time in life, many years ago. Here's the story and what it has to do with taking the next steps on your travel writing journey . . .

READ THE ARTICLE

---
In case you missed it ...
Here's last week's post:

How Travel Photographs Will Help You Sell More Articles

Read the article

---
Upcoming PitchTravelWrite Feature Posts
January 8: Inspiring Story of a Novice Travel Writer
January 15: The Ultimate 2018 List of Travel Writing Conferences, Workshops, & Special Events
January 22: Setting Up Your Travel Writing Platform & Brand
January 29: A Travel Writing Reality Check


---
Save the Date!
The 2018 Travel Writing & Marketing Master Class
The best travel writing and marketing workshop, anywhere!
The Complete Travel Writing & Marketing Master Class will help you sell your travel articles.
What: A comprehensive marketing & sales workshop for travel writers at beginning and intermediate levels.
Where: Seattle, Washington
When: April 27-29, 2018

Here are the workshop details ...

Who: Roy Stevenson, professional freelance travel writer with more than 1,000 published articles. Roy's work has been published in more than 200 print magazines, trade journals, specialty magazines, in-flights, on-boards, newspapers, and online. www.Roy-Stevenson.com
Workshop Fee: $1497 after January 1, 2018. Early bird registration announcement with significant savings coming on December 27th.
Program Description:
The focus is hands-on, actionable advice on writing, marketing, and using your assignments to request complimentary travel - the three areas where most writers struggle.
Do you want to learn how to ... • Consistently sell Your Travel Stories? • Learn how to Land Press Trips & Get Complimentary Travel? • Improve and Accelerate Your Travel Writing Career with proven strategies? • Take your creative writing up a notch? • Transform your travel blogs into cash by selling them to print magazines?
You'll get all of this information, and much more, in my three-day intensive workshop for travel writers, The Complete Travel Writing & Marketing Master Class.

Learn more about the Master Class
---


Testimonials from previous workshops:

"Roy is right to the point. He gives precise and tangible information and professional writing advice. He gives information on how to obtain complimentary travel press trips—the most comprehensive information I have ever heard. I would recommend this program to travel writers, whether a novice writer or someone like me looking to "kick it up a notch". This course is outstanding."
Noreen Kompanik, February 2016 Master Class



"Roy's energy and humor, mixed with rigor are an excellent mix." Mike McMaster February 2016 Master Class

"Roy's candor and sense of humor fueled the weekend. Roy doesn't sugar coat anything." Attendee, February 2016 Master Class

"Thank you, Roy, for all your help, education and support. Your writer's Master Class has been extremely helpful and I so enjoyed it. You've given me the confidence that I need to go forward in my new career as a freelance travel writer, photographer, and destination video producer-artist." Shelley Pittman, Freelance Writer & Photographer
Alumni, 2016 Chiang Mai Master Class


---
There isn't another travel writer's marketing workshop like this, anywhere.
Please note - workshop size is limited to 25 people. If you enjoy learning in a small, supportive environment, this workshop is for you. Join us in Seattle on April 27-29, 2018 and launch your travel writing career.
Put your name on our interest list and you'll be the first to hear details when we open registration and offer our substantial early-bird discount:

GET ON THE INTEREST LIST


---
Travel Writing Magazine Sales Leads
These articles on PitchTravelWrite cover the nuts and bolts of things like creating your own distribution lists and finding magazines to pitch your stories.

Different Kinds of Magazines to Query

Step-by-Step How To Create Magazine Distribution Lists

How to Use Vendor Websites to Find Magazine Leads


---
We've Been in the News!
Roy's guest post on WritersWeekly.com asks if you are a systematic writer or a random writer?

Link to Writers Weekly article


---
Inspirational Travel Quote of the Week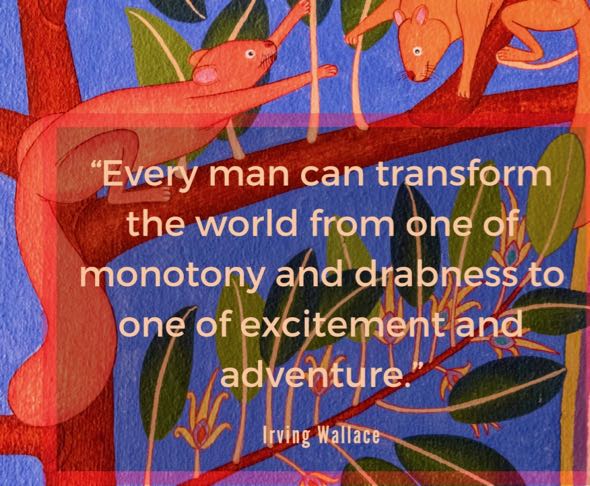 ---
Our Featured Book of the Week
100 Print Magazines that Want to Publish Your Travel Articles
Where do travel writers find magazine leads to pitch and sell their stories?
My reference guide, 100 Print Magazines That Want To Publish Your Travel Articles, is a great place to start your search.
This compilation is far more specialized than what you find in Writer's Market.  Compiled over ten years from a wide variety of on-line sources, field resources and book references, this comprehensive listing also includes international publications for the English-speaking market.
If you want to be a successful travel writer and get your articles published in paying print publications, you need to be highly proficient at finding travel magazine leads.  Having a solid list of magazines makes it easier to find assignments that will help get you invited on Press trips.
Here's what professional travel blogger Chris Backe has to say about 100 Print Magazines That Want To Publish Your Travel Articles reference manual:
"Part of a one-two punch from Roy today, the title tells you exactly what to expect. Roy introduces the concept of a 'distribution list' early on, his approach to simultaneous submissions, along with the need for writers to research and add places of their own to the list. The list itself is well-organized and offers a paragraph or so for every noted magazine (though some descriptions do look copy-and-pasted from a magazine's own page ). Look for the website, a link to their guidelines, the editor's name, and an e-mail address – note of course that you'll want to confirm everything's still up-to-date before sending off your pitches. A fluff-less 69 pages. Recommended."
---
Resources for Travel Writers
Books and Reference Guides:
The Art & Craft of Travel Writing

Beginner's 3-pack Reference Guides

The Complete Guide to Query Letters for Travel Writers

100 Print Magazines that Want to Publish Your Articles

Fifty Websites that Want to Publish Your Travel Stories

Advanced Travel Writing 2-Pack Reference Guides

How to Land Press Trips and FAM Tours

How to Break Into the Luxury Travel Writing Market

The Complete Guide to Marketing and Selling Your Travel Articles

Digital Bookstore - Guides, Manuals and Special Reports

---
Friend Me on Facebook:
My Facebook page is about freelance travel writing. I frequently post:
• travel writing & blogging conferences,
• links to other well produced travel websites & blogs,
• links to my travel articles,
• travel writing themes,
• links to reputable travel writer's groups, associations, and newsletters,
• magazine cover stories with the back stories about my published articles,
• links to resource pages,
• links to travel writing archives,
• links to coaching & mentoring resources,
• and plenty of other useful information to get you up to speed about travel writing.



If you haven't 'friended' me yet on Facebook, please feel free to do so here:

Link to Roy's Personal Facebook page

---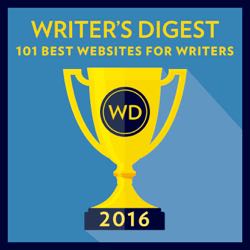 PitchTravelWrite.com was named in 2016's Writer's Digest 101 Best Websites for Writers list.

We're the ONLY travel writer's website on the list! We urge you to forward our newsletters on to your friends that might be interested in taking up travel writing.


---
PitchTravelWrite.com Testimonials
"As a writer, pen to paper, words on the page and developing ideas are not my obstacles, but rather the continued motivation to seek outlets for my stories. Roy Stevenson inspires, encourages, and ignites the fires of enthusiasm to continually push forward into the often-quiet echoes of the publishing world.
Roy has championed my stories and my queries, when I myself had doubts. I am over the moon with the results and feel prepared for my future as a writer on any subject I may choose.
He also helped me write my About page which I believe is the most influential piece when editors consider my stories."

Sincerely,
Jennifer Trandell,Freelance Writer & Photographer
https://thebotanicaljourney.com/pages/about-the-author http://www.afar.com/magazine/where-to-get-a-glimpse-of-the-golden-age-of-baja


---
"While attending a travel writers conference in 2014, Roy and his wife Linda sat at my table and, to my good fortune, easily struck up conversation. After chatting with Roy, I immediately purchased his eBooks, even before hearing him speak on stage.
A few short weeks after the conference, I landed my first byline. Bolstered by the knowledge gained from Roy's books and his PitchTravelWrite.com posts, I pitched a well-known regional magazine and blog.
Upon submitting my first article they offered me a permanent contributor's role. There, I published dozens of articles, both digital and print, in over a year of writing for them. I've also simultaneously pitched and written for other outlets to maximize my bylines.
I've only been writing on a part-time basis, but thanks to Roy I've landed several press trips and have nearly 100 published articles. I even launched my own blog, TheRootedGypsy.com where I was recently discovered by a neighboring city's CVB and invited to write for them.
And all thanks to Roy's unfettered knowledge. I can't wait to attend one of his workshops! Who knows where that will take me!"
Thank you again!
- Jessica Pickett, Travel Writer and Blogger


---
Please share this e-zine with friends, family or anyone you know who is interested in travel writing. They can get free marketing and travel writing information by signing up for my e-zine at this link:

Sign up for my weekly marketing tips ...

That's all for this week.

Until next week, just keep pitching!

Roy

Roy Stevenson
Pitch Travel Write
www.pitchtravelwrite.com

---