Greetings Fellow Travel Writers and Bloggers!
… and welcome all new subscribers!

I've been reading about the prevailing Polar Winter Vortex that is about to zap the U.S. with frigid temperatures and snow. As I look out the window at a perfectly blue sky and the weather forecast predicts a high of 85 degrees this afternoon, I find it extremely difficult to get my head around the holiday season and its wintery accompaniment of minus-zero degree temps.
However, a trip to the Maya shopping mall in Chiang Mai helped put us in the holiday spirit. While we posed among holiday bears, the tourists were buying up bargain souvenirs to take home for gifts.




So, in the spirit of the season we announce our holiday book sale in this issue. Scroll down below this week's post for all the details …


---
Inspirational Travel Quote of the Week
"Once you have traveled, the voyage never ends, but is played out over and over again in the quietest chambers. The mind can never break off from the journey."
- Pat Conroy, Author









---
Featured Post: Query Letter Follow-up and Tracking Tips
Do you send query follow-up letters to magazine editors? When do you send them? Is there an efficient way to track query letter submissions and follow-ups? This week's post answers these game-changing questions from new travel writers.

Both of these tasks can be important tools in the in the beginning travel writer's toolbox. But are they necessary? Here's some advice to help you decide when and how to incorporate these tasks into your marketing process.

Read the article ...

Query Letter Follow-up and Tracking Questions & Advice


---
Our Holiday Book Sale has begun!

We know you've been busy buying gifts for everyone else, now it's time to buy something for yourself. All of our books are 20% off this week.

If you've been thinking about purchasing any of these helpful guides and manuals, now is the time. The discount includes our Beginner's 3-Pack and Advanced 2-Pack.

Put as many books in your cart as you want and we'll take 20% off your order.

Use discount code: HH20 and click "Update Cart" to apply the discount to all the books in your shopping cart.

Discount ends at midnight on Sunday, December 18th, 2016.

Here's the link:

Digital Bookstore - Guides, Manuals and Special Reports

(NOTE: This offer is good only for PDF books in our bookstore. This sale does not include Kindle products.)

Invest in yourself this holiday season and remember to use discount code HH20

Digital Bookstore - Guides, Manuals and Special Reports




Happy Holidays!




---
Website For Sale
A friend of mine who owns a quality website focused on Europe has decided to sell it and devote her time to her travel business.

If you're looking to purchase an 'instant', ready made travel website about Europe that carries enough traffic statistics clout to qualify you for complimentary hotel stays, entry to tourist attractions and special events, meals, river cruises, and personal guides throughout Europe, this website is the ideal vehicle.

I know this because I've written more than 40 travel articles on all things European for her site. I used most of these assignments to get complimentary entry to some truly fantastic events and museums, plus many other tourist attractions, personal guided tours, hotel stays and meals in Europe.

These assignments have taken me to England, Scotland, Wales, Ireland, France, Germany, Belgium, Switzerland, and the Czech Republic and Hungary.

If you're looking to own a well developed website focused on Europe, this site has excellent monetization prospects and unlimited complimentary European travel potential.

If this kind of opportunity interests you, please contact me at roy_stevenson (at) hotmail.com. I'll be happy to provide traffic statistics and further details.

---
Resources for Travel Writers
The Complete Guide to Query Letters for Travel Writers
100 Print Magazines that Want to Publish Your Travel Articles
50 Websites that Want to Publish Your Travel Stories
How to Land Press Trips and Fam Tours
How to Break Into the Luxury Travel Writing Market
The Complete Guide to Marketing & Selling Your Travel Articles
Coaching - The Complete Coaching Package for Travel Writers

Testimonial for The Complete Guide to Query Letters:

"Well worth reading and studying carefully.

Pitch letters can sometimes feel like the secret sauce of the blogging world. Many folks have a template or two they use, but few share them as openly as Roy has here. Call this what it is – a master-class of sales writing to get into magazines and newspapers.

The book itself is clean, complete, and yet concise enough to be read in a single sitting. Roy's real world experience and credentials underscore the opening chapters, which reads like common sense should – if it were still common sense. It's up-to-date with the way things actually work here in 2015 (not necessarily the way we *want* them to work).

A two-page template is the appetizer, with twenty query letters written by him that resulted in an article placement as the main course. You'll soon notice the patterns used, and feel empowered to try it yourself. Note that some lateral thinking is rewarding – and that tailoring your pitch to ensure that magazine's angle is taken care of is paramount.

Highly recommended. "


- Chris Backe, Writer and Author of oneweirdglobe.com
---
Facebook invitation ...
You are invited to join me on Facebook:

If you're interested in my travel writing advice and in reading short snippets about my new lifestyle in S.E. Asia, please feel free to "Friend" me at my Facebook site.

My posts feature unusual and fun things about our new lifestyle here in Thailand, and I also throw in tips and advice about breaking into travel writing—plus a few stories about my published travel articles. Some of my posts are even funny! Facebook link to Roy's account

---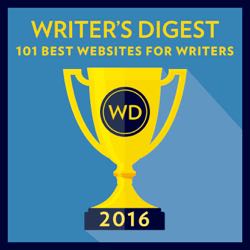 ---
Please share this e-zine with friends, family or anyone you know who is interested in travel writing. They can get free marketing and travel writing information by signing up for my e-zine at this link:

Sign up for my weekly e-zine ...

That's all for this week.

Until next week, you keep pitching.

Roy

Roy Stevenson
Pitch Travel Write
www.pitchtravelwrite.com

---