Greetings Fellow Travel Writers and Bloggers!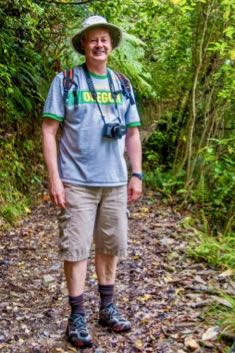 Somehow, 2017 is almost over! Is anyone else wondering how that happened?
The end of the year is a perfect time to reflect on your achievements during 2017 and to work on your 2018 travel writing goals.
We estimate about 25% of our readers are 'just thinking about' becoming freelance travel writers. A whopping 50% of you categorize yourselves as 'new travel writers'. The remaining 25% of you have over 3 years of experience in the travel writing game.
You're all going to have vastly different goals.

For 75% of you in the first two categories that are just beginning, we want you to roll your sleeves up and get to work. From our steamy office in Danang, we plan to help make 2018 your travel writing breakthrough year!
Here's what you can do in the short time that remains in December . . .
• Write down your travel writing goals for next year. Do you want to get your first article published? Or maybe you want to step it up a notch and start getting published regularly, every month. Whatever your goals – write them down.
• Read up on travel writing & freelance writing. (We have some books that will help you with this - and a book sale this week!).
• Read and study the travel articles in your favorite top shelf glossy travel magazine.
• Visit PitchTravelWrite.com and read any articles that interest you. We suggest two or three articles each day.
• Where do you plan to go next year? Write down your 2018 travel itinerary.
• Once you have your travel itinerary, dream up some travel story ideas to pitch in 2018.
None of these things take very long. And if you do these steps, you'll be way ahead of the game on January 1, 2018!
Next week will be our final edition of our e-zine for 2017. We'll resume on January 8, 2018.


---
Book Sale ... coming soon
It's almost time for our December book sale. If you've had your eye on something in our bookstore - this is the week to save big.

Watch for an announcement on Wednesday, December 13, along with a whopping end-of-year discount.

---
Do You Need a Travel Writing Coach?
Do you want to see your travel stories published in print magazines and online, but don't know where to start?

Beginning travel writers waste a tremendous amount of time stumbling through the freelance writing minefield all alone. Many of them get so frustrated and discouraged they give up after a few unsuccessful pitches.

If you aren't finding success on your own, I can help you. Registration is currently open for my coaching and mentoring program.

We have 4-month, 6-month and 12-month programs available.

There is one spot available in the January 1, 2018, intake. Be the next one to sign up and kick off your travel writing in 2018 with my mentoring.

Learn more and register


---
Coaching Success Story of the Week
"For the last six months, Roy and I have been working together. During this time I have pitched articles to numerous publications, both print and online. I have had eight stories accepted. Working with Roy has taught me how to become more creative in my writing style.  Rather than straight facts, he has taught me to dig deeper into the story and discover new and exciting twists and to craft those into a story, as if I were sitting with my best friend over a glass of wine talking about my adventures."
"I have also learned the importance of marketing. As Roy says, marketing is 90% of the freelancer's job. The better you market and the more you market, the more stories you get to write. I will be the first to admit that researching new publications is not easy, but the payoff is worth it. If you put the work in, then the publications will come."
"Pitching publications was an area that petrified me. I look forward to the challenge now. I pitch even large publications. I may get rejected, but even in rejection, there are lessons to be learned. I know that if I have questions, a quick email to Roy will clarify the issue."
"If you are on the fence as to whether or not you need one-on-one coaching, I encourage you to take the plunge.  Roy will help further you in the writer's life."
- Betsi Hill, Freelance Travel Writer

Register for coaching
---
This Week's Featured Post
How Travel Photographs Will Help You Sell More Stories and Our Recommendations for the Best Travel Cameras

When I started out as a freelance travel writer, I thought my job would be to do the writing, and someone else would provide the travel photographs to go with my story.  Sometimes this is true.



If you're working with editors of glossy, high end, upscale magazines, like Travel & Leisure or National Geographic Travel, chances are they'll commission professional photographers to take the shots.  All you have to do is provide the copy.  



But these glossy magazines are rarely where you start your travel writing career.  

During your early years as a travel writer you'll be writing for local or regional magazine. You might be writing for small niche magazines. And you'll sell more travel stories by providing photographs to illustrate your article. 

I estimate that you'll get published at least twice as often if you provide your own high quality photos with your travel articles. Here's why …

Read the article

---
In case you missed it ...
Here's last week's post:

Diverse and Uncommon Travel Writing Assignments

Read the article ...

---
Upcoming PitchTravelWrite Feature Posts
December 18: The Scary Travel Writing Journey is . . . . Not So Scary. Really.
January 8: Inspiring Story of a Novice Travel Writer
January 15: The Ultimate 2018 List of Travel Writing Conferences, Workshops, & Special Events
January 22: Setting Up Your Travel Writing Platform & Brand


---
Save the Date!
The 2018 Travel Writing & Marketing Master Class
The best travel writing and marketing workshop, anywhere!
The Complete Travel Writing & Marketing Master Class will help you sell your travel articles. Our Master Class includes world-class guest speakers and topics:
How to Land Press Trips and Fam Tours: Working Successfully with DMO Media Reps with Guest Speaker Annette Bagley, Media Rep, Bellingham Convention & Visitors Bureau.
What Travel Magazine Editors Want with Guest Speaker Allen Cox, Editor-in-Chief, Northwest Travel & Lifestyle Magazine.
The Art of Creative Travel Writing with Guest Speaker Nick O'Connell.
And a special field trip How to Cruise a Magazine Rack with Roy Stevenson.


Here are the workshop details ...
---


Testimonials from previous workshops:

"Roy is right to the point. He gives precise and tangible information and professional writing advice. He gives information on how to obtain complimentary travel press trips—the most comprehensive information I have ever heard. I would recommend this program to travel writers, whether a novice writer or someone like me looking to "kick it up a notch". This course is outstanding."
Noreen Kompanik, February 2016 Master Class



"Roy's energy and humor, mixed with rigor are an excellent mix." Mike McMaster February 2016 Master Class

"Roy's candor and sense of humor fueled the weekend. Roy doesn't sugar coat anything." Attendee, February 2016 Master Class

"Thank you, Roy, for all your help, education and support. Your writer's Master Class has been extremely helpful and I so enjoyed it. You've given me the confidence that I need to go forward in my new career as a freelance travel writer, photographer, and destination video producer-artist." Shelley Pittman, Freelance Writer & Photographer
Alumni, 2016 Chiang Mai Master Class


---
There isn't another travel writer's marketing workshop like this, anywhere.
Please note - workshop size is limited to 25 people. If you enjoy learning in a small, supportive environment, this workshop is for you. Join us in Seattle on April 27-29, 2018 and launch your travel writing career.
Put your name on our interest list and you'll be the first to hear details when we open registration and offer our substantial early-bird discount:

Link to interest list for 2018 Travel Writing Master Class


---
Travel Writing Magazine Sales Leads
These articles on PitchTravelWrite cover the nuts and bolts of things like creating your own distribution lists and finding magazines to pitch your stories.

Different Kinds of Magazines to Query

Step-by-Step How To Create Magazine Distribution Lists

How to Use Vendor Websites to Find Magazine Leads


---
We've Been in the News!
We're honored to have PitchTravelWrite.com listed on Travel Writers Network as a resource.

Link to Travel Writers Network


---
Inspirational Travel Quote of the Week
---
Our Featured Book of the Week
The Complete Guide to Query Letters for Travel Writers
Our best-selling eBook shows you everything you need to know about crafting compelling query letters to sell your travel articles to magazine editors. https://www.pitchtravelwrite.com/query-letters-for-travel-writers-ebook.html
In ten years of travel writing I've had more than 1,000 stories published in 200 magazines, journals, newspapers, in-flights, on-boards, specialty magazines, and travel websites – and they all started with a query letter.  I know how to write killer query letters that work, and I wrote this eBook to show you how to do it.
This is different from all other query letter books because you get 20 sample query letters that work. These are actual query letters I used successfully to get paid articles published in print magazines.
Each sample query letter comes with a clear explanation of the key things that sold the idea successfully. And you can use my samples to create a template for your own query letters, using the same words and layout.

Learn more about the book

All reviews of our Query Letters for Travel Writers book on Amazon.com are 5-Star!
Amazon reviews for the Query Letters book

---
Resources for Travel Writers
Books and Reference Guides:
The Art & Craft of Travel Writing

Beginner's 3-pack Reference Guides

The Complete Guide to Query Letters for Travel Writers

100 Print Magazines that Want to Publish Your Articles

Fifty Websites that Want to Publish Your Travel Stories

Advanced Travel Writing 2-Pack Reference Guides

How to Land Press Trips and FAM Tours

How to Break Into the Luxury Travel Writing Market

The Complete Guide to Marketing and Selling Your Travel Articles

Digital Bookstore - Guides, Manuals and Special Reports

---
Friend Me on Facebook:
My Facebook page is about freelance travel writing. I frequently post:
• travel writing & blogging conferences,
• links to other well produced travel websites & blogs,
• links to my travel articles,
• travel writing themes,
• links to reputable travel writer's groups, associations, and newsletters,
• magazine cover stories with the back stories about my published articles,
• links to resource pages,
• links to travel writing archives,
• links to coaching & mentoring resources,
• and plenty of other useful information to get you up to speed about travel writing.



If you haven't 'friended' me yet on Facebook, please feel free to do so here:

Link to Roy's Personal Facebook page

---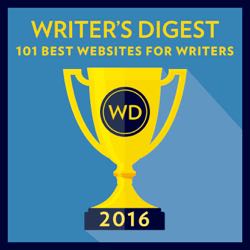 PitchTravelWrite.com was named in 2016's Writer's Digest 101 Best Websites for Writers list.

We're the ONLY travel writer's website on the list! We urge you to forward our newsletters on to your friends that might be interested in taking up travel writing.


---
PitchTravelWrite.com Testimonials
"As a writer, pen to paper, words on the page and developing ideas are not my obstacles, but rather the continued motivation to seek outlets for my stories. Roy Stevenson inspires, encourages, and ignites the fires of enthusiasm to continually push forward into the often-quiet echoes of the publishing world.
Roy has championed my stories and my queries, when I myself had doubts. I am over the moon with the results and feel prepared for my future as a writer on any subject I may choose.
He also helped me write my About page which I believe is the most influential piece when editors consider my stories."

Sincerely,
Jennifer Trandell,Freelance Writer & Photographer
https://thebotanicaljourney.com/pages/about-the-author http://www.afar.com/magazine/where-to-get-a-glimpse-of-the-golden-age-of-baja


---
"While attending a travel writers conference in 2014, Roy and his wife Linda sat at my table and, to my good fortune, easily struck up conversation. After chatting with Roy, I immediately purchased his eBooks, even before hearing him speak on stage.
A few short weeks after the conference, I landed my first byline. Bolstered by the knowledge gained from Roy's books and his PitchTravelWrite.com posts, I pitched a well-known regional magazine and blog.
Upon submitting my first article they offered me a permanent contributor's role. There, I published dozens of articles, both digital and print, in over a year of writing for them. I've also simultaneously pitched and written for other outlets to maximize my bylines.
I've only been writing on a part-time basis, but thanks to Roy I've landed several press trips and have nearly 100 published articles. I even launched my own blog, TheRootedGypsy.com where I was recently discovered by a neighboring city's CVB and invited to write for them.
And all thanks to Roy's unfettered knowledge. I can't wait to attend one of his workshops! Who knows where that will take me!"
Thank you again!
- Jessica Pickett, Travel Writer and Blogger


---
Please share this e-zine with friends, family or anyone you know who is interested in travel writing. They can get free marketing and travel writing information by signing up for my e-zine at this link:

Sign up for my weekly marketing tips ...

That's all for this week.

Until next week, just keep pitching!

Roy

Roy Stevenson
Pitch Travel Write
www.pitchtravelwrite.com

---