Greetings Fellow Travel Writers and Bloggers!
. . . and WELCOME all new subscribers to The Best Travel Writing Newsletter, ANYWHERE!!
Thanks for joining us.


---
Editorial: Do You Play "What if ..." Games?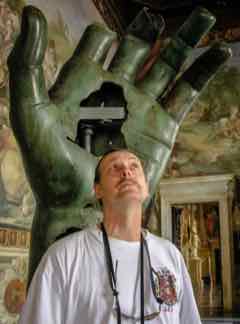 It's typical for novice travel writers to worry about "what if" things that are not likely to happen. After all, you're entering a new arena and you have far more questions than you have answers.

Maybe you're asking questions like,

"What if more than one magazine editor wants my story?"

"What if my query letter is too long?"

"What if my story isn't good enough for the editor?"


If you've found yourself wondering, "What if this happens?", you're not alone.

When I was starting out on my travel writing career, I spent a couple months overthinking things and then worrying about what I'd do if they actually happened. It paralyzed me and kept me from doing any work.

However, I quickly realized that if I kept playing the "What if" game, I'd never get my travel writing off the ground. I would remain paralyzed and unable to function. I'd never get any query letters out the door.

So I stopped asking these questions and started doing my work. The reality is, none of these "what if …" things ever happened.

Worrying about "What ifs?" wastes our time. It distracts us from our real job, the main travel writing tasks of:
- dreaming up travel story ideas
- writing solid query letters
- crafting well-written travel stories


If you're not getting your travel writing tasks done because you're worrying about "what if …" things that aren't likely to happen, you're wasting your valuable time. 

Don't obsess over things that have not happened. And, if they do happen, use your common sense to devise a solution.

What are the "What if …" questions keeping you from doing your work?
---
Travel Writing & Photography Retreat
December 8-14, Hoi An, Vietnam
Are you an aspiring travel writer?
Do you want to improve your skills at this enjoyable craft?
Do you need some practice using your camera to help you tell your stories?



We have a few seats remaining in our Travel Writing & Photography Retreat in Hoi An, Vietnam, December 8-14th.

Join us for your chance to visit the Best City In The World for 2019 as voted by readers of Travel & Leisure magazine. And you'll brush up on your travel writing and photography skills while you're here.

We'll spend time together inside the classroom learning about travel writing and photography, and ratcheting up your skills to the next level. 

Then you'll explore the ancient city, dreaming up story ideas and making photographs to help you tell your story. By the end of the week you'll have at least one completed travel story and a gallery of photos to go with it, ready to sell to an editor.
This retreat is open to writers and photographers of all skill levels.  The class sessions are designed to benefit writers and photographers of all levels. Whether you're just starting out or if you're looking to take your writing up a notch, the class sessions will help you.

The instructors are available for one-on-one sessions where you can focus on the things that interest you most. It might be help using your new camera, or advice about how to sell your story or snag a press trip – Roy & Linda will be there to answer your questions.

And don't worry, we left plenty of time for you to explore Hoi An, relax, have a swim, enjoy the fabulous cuisine, get a foot massage, shop, write or take photos. Afternoons and evenings are your free time to do any of these things and more.
Skills You'll Learn at the Retreat:
• Developing your personal travel writing voice
• Crafting a compelling story beginning or lede
• Tips and advice to write captivating stories 
• How to improve your story structure
• Expert tips to make your writing more descriptive
• Developing your story ideas to make them marketable
• Using photographs to create a sense of place
• Creating magical photos at dawn and dusk
• Photography techniques to help sell your travel stories
• Photo galleries editors will love
• Secrets to turn your creative sparks into exciting stories
• How to make your writing stand out & avoid the worst mistakes

• Important writing guidelines to ensure success
• Private feedback on your completed article & photographs – from the class and the instructors
Here's your chance to visit the Best City in the World for 2019 and brush up on your travel writing and photography skills, all in one exciting package.

We've still got a few seats remaining – BUT HURRY – THERE ARE ONLY 2 WEEKS LEFT TO REGISTER FOR THE RETREAT.

Registration closes September 9th.
---
Here's what Linda Blair said after the 2018 Retreat:



"Roy Stevenson gives you the whole package, nuts and bolts included. If you want a jumpstart to a successful travel writing career, Roy is your man. As a successful travel writer who has been published in numerous top shelf magazines, he will not only teach you the basics, but he'll take all the guesswork out of the equation".

You will learn how to avoid the pitfalls many beginning writers experience, and Roy will lead you to the right path for a successful travel writing career. With honest feedback, "how to" and "what not to do", you will be able to go home and start doing what you love to do and get paid for it.

When I attended Roy's Travel Writing & Photography Retreat in Vietnam in 2018, he taught me the skills I needed to get started and when I came home I had so much confidence and motivation, I could hardly wait to get started.

Roy's humble and relaxed style of teaching is easy to understand, informative, and at times entertaining. I found this learning experience to be a most memorable one. I would highly recommend Roy Stevenson as a way to get where you want to be in the travel writing world. If you want the most bang for your buck, Roy Stevenson is your man."
- Linda Blair, 2018 Hoi An Attendee



Read more testimonials and register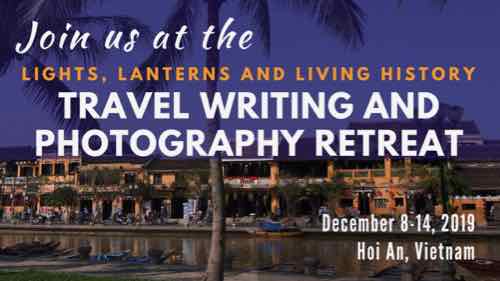 ---
This Week's Featured Post
Get Published Online and Reap These Four Benefits
No matter where you are in the travel writing game, one thing that comes with big benefits is getting published on travel websites.

Getting a few of your articles posted on someone else's quality, respected travel website can benefit you in several ways.

Here are four big benefits - do you know what they are?

Read the article to find out ...

READ THE ARTICLE


---
Upcoming Posts
September 2: Twitter and Travel Writing
September 9: Trip Planning For Travel Writers
September 16: Top Ten Travel Safety Tips For Travel Writers


---
Pitch Travel Write: Most Requested Links Creating Your Magazine Lists

I get requests from travel writers every week asking me to help them prepare magazine lists where they can send their queries.

I'm not surprised that so many travel writers contact me with this request. I get it. Searching for target magazines is perceived as an onerous clerical task and can take many hours. Yet, it's an indispensable step in getting your freelance articles published.

After all, if you can't find magazines to pitch, you're not going to get your stories published.

There are some things you can do to enhance your magazine researching skills. The following articles cover the nuts-and-bolts of creating distribution lists.

How to build your magazine distribution lists shows you—step-by-step—how to create your magazine lists, and where to look for them.

Where to Pitch Travel Stories covers the basic approach to building distribution lists.

Finding Travel Magazine Sales Leads on Vendor Websites shows a little known place to find magazines.

Here's what I use to find new magazine leads:
Finding Magazine Leads: The 6 Best Print References on the Market Today

If you're looking for easy, here's a solution: Magazine Sales Leads to Create Fast and Easy Lists

To help novice travel writers expand their distribution list, I've published a reference guide to help you, 100 Print Magazines That Want to Publish Your Travel Articles
---
Inspirational Travel Quote of the Week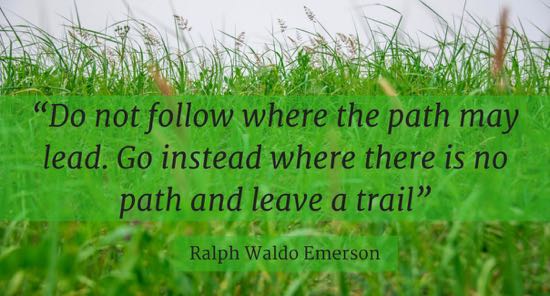 ---
RESOURCES FOR TRAVEL WRITERS
Featured Book of the Month: The Art & Craft of Travel Writing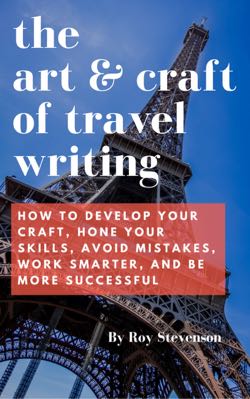 The Art & Craft of Travel Writing will help your develop your craft, hone your skills, avoid mistakes, work smarter, and be more successful. It's a handy reference guide to have at your fingertips when you're writing your travel stories to make them shine.

What's in our 21-chapter, 152-page book? The Art & Craft of Travel Writing has 5 sections:
1. The Craft of Travel Writing
2. Things That Go Wrong in Travel Writing
3. Keys to Success in Travel Writing
4. Working Smarter
5. Goal Setting for Your Travel Writing


Here are some of the chapters . . .
- Creating a Sense of Place and Ambiance
- Turning Your Destination into a Compelling Read
- How to Write Like a Seasoned Professional
- Five Travel Writing Blunders and How to Avoid Them
- Why Some Travel Writers Have More Success
- How to Plug into the Travel Writing Community
- Seven Ways to Take Control of Your Writing Time
- Set Up Systems to Create More Writing Time


This book will help you hone your travel writing skills and get more stories published. We'll show you how to allocate your writing time for maximum efficiency, and exactly what you need to do to break into the competitive travel writing market.

---
We'd like to say THANK YOU to all our subscribers and social media followers. Running the PitchTravelWrite site would not be possible without your support. Thank you for following us, reading our posts, and emailing questions, comments, and compliments.

We value you more than you can know. Our goal is to help you break into travel writing, get paid for it, and land some cool press trips and free travel.

So keep emailing us - we love hearing from you!
---
At Your Service
Coaching and Consulting
Travel Writing Workshops
Travel Writing Retreats
Online Courses
Vietnam 1-1 Retreat & Consulting
Expat Consulting
email: pitchtravelwrite@gmail.com
If you know someone who will enjoy this newsletter,
please forward or sign up
---
Friend me on Facebook
My Facebook page is about freelance travel writing. I frequently post about:
• travel writing & blogging conferences,
• links to other well produced travel websites and blogs,
• links to my travel articles,
• travel writing themes,
• links to reputable travel writer's groups, associations, and newsletters,
• magazine covers stories and back stories,
• links to resources pages,
• links to travel writing archives,
• links to coaching and mentoring resources,
• and plenty of other useful information to get you up to speed.



Link to Roy's Personal Facebook page
---


That's all for this week.

Until next week, just keep pitching!

Roy

Roy Stevenson
Pitch Travel Write
www.pitchtravelwrite.com













---