Greetings Fellow Travel Writers and Bloggers!
---
At Home in Chiang Mai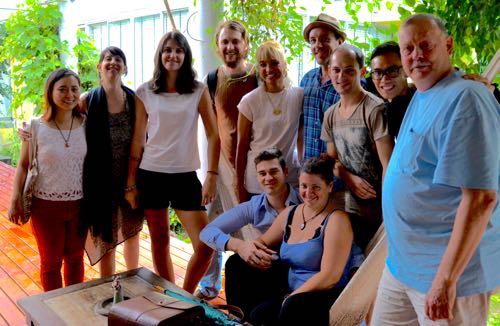 Another week rolls by in our new digs in Chiang Mai, Thailand. No exotic travel to report, but I did attend two inspirational writing presentations this week.

Chiang Mai is the global epicenter for freelance writers, travel writers & bloggers, copywriters, and digital nomads of all stripes—kindred souls all. This town is teeming with us!

There are hundreds—and more likely—thousands of us, all writing away every day and then meeting up in the afternoons or evenings at Chiang Mai's ubiquitous coffee shops or bars for gossip, inspiration, and support. This city is an exciting and stimulating writing environment, especially when we get together to share our knowledge, experience, and encouragement.

On Friday I attended a presentation by a Canadian copywriter to the Chiang Mai Digital Nomads Group about how he markets himself to high-end corporate clients. And this afternoon, (Sunday), I attended a lively presentation to a Chiang Mai Writer's Group of 15 about "Writing With Your Personal Authentic Voice", and how this is necessary to get your story across to your readers in a meaningful way.

I learned from our excellent Australian presenter, Michael Hetherington, that it's not necessarily the content of our (travel) writing stories that grips our readers. People tend to remember how they are moved by their reading experience, and the feelings they get when they read our work, versus how we describe a place.

Michael also mentioned that our authentic writing voice should utilize our own quirks and "weirdness" to some extent, to make us stand out from the tens of thousands of other (travel) writers. We call this distinctiveness our "voice". Naturally, our "weirdness" needs to be tempered and merged with the tone and "voice" of the magazines we're writing for. Being too weird is likely to have editors ostracize you from their magazines!


---
Featured Post: Four Reasons to Sell Multiple Story Ideas & How To Do It
This week's featured post is of great importance to travel writers who want to earn more money from every trip they take. In fact, it's one of the major keys to your freelance writing success and to boosting your income.

On press trips, I notice that many travel writers arrive with only one assignment. No matter how many things they see on the press trip, these "one-and-done" writers only have one story idea.

I believe you should always be looking for multiple story ideas when you travel.  Here's why & how to do it ...

Read the article ...


---
Writer's Quote of the Week
What better person to cite for this week's Writer's Quote of the Week than my namesake, Robert Louis Stevenson? Oh, I wish I had just a fraction of his writing talent! Sadly I am in no way related to this well-traveled 19th century Scottish writer. His travel books Inland Voyage, The Amateur Emmigrant, In The South Seas, and his epic, Treasure Island remain some of the finest examples of early travel writing in the English language.

R.L. Stevenson said, about travel:

"For my part, I travel not to go anywhere, but to go. I travel for travels sake. The great affair is to move." - Robert Louis Stevenson


---
Update on the Chiang Mai Workshop
We're fine-tuning the last details for our upcoming Complete Travel Writing, Marketing, and Photography Destination Workshop.

Chiang Mai has an amazing variety of Thai food but culinary offerings go way beyond that. There's one fusion restaurant where we'll dine that serves up exceptional dishes like we've never tasted before.

We still have a couple of spots open and it's not too late to register. Just get yourself over here and we'll do the rest.

The workshop is a destination event, so you'll be participating in a plethora of cultural activities and seeing some amazing sights. We won't lock you up in a classroom all day – that would be criminal in a place like this!

We've prepared a comprehensive tour itinerary to show you the city's best attractions, and we'll deliver them in style with top shelf guides in the comfort of deluxe, air-conditioned vans.

You'll also find an abundance of story ideas here that you can pitch to magazines. And you'll get an opportunity to get some photography tips from our local photography expert.

So, like I said, get yourself to Chiang Mai and we'll do the rest …


Get the details and register here …


---
Resources for Travel Writers
The Complete Guide to Query Letters for Travel Writers

100 Print Magazines that Want to Publish Your Travel Articles

50 Websites that Want to Publish Your Travel Stories

How to Land Press Trips and Fam Tours

How to Break Into the Luxury Travel Writing Market

The Complete Guide to Marketing & Selling Your Travel Articles

---
Facebook update ...
One last note – if you've been trying to friend me on Facebook in the last few weeks, and didn't succeed – please try again.

It turns out there was a setting on my account keeping people from connecting with me. My apologies to everyone who encountered this problem.


---

Watch my Facebook posts for short photo stories about our new life in Thailand. Go here to "friend" me or just snoop around my Facebook site—it has some interesting travel writing tips, too: Facebook link to Roy's account
---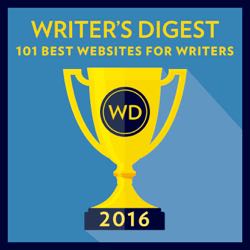 ---
Please share this e-zine with friends, family or anyone you know who is interested in travel writing. They can get free marketing and travel writing information by signing up for my e-zine at this link:

Sign up for my weekly e-zine ...

That's all for this week.

Until next week, you keep pitching.

Roy

Roy Stevenson
Pitch Travel Write
www.pitchtravelwrite.com

---