Greetings Fellow Travel Writers and Bloggers!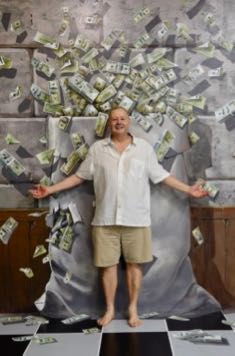 Welcome to all new subscribers!
How to Earn More While You Travel

Many travel writers are content to have one assignment lined up before they leave for their destination. But, this "one-and-done" approach is hardly the way to make any money when you consider the widely varying pay scales of magazines these days.
With good advance planning and plenty of querying, it's possible to stack up multiple articles before you leave, and then return from your travels with reasonable coin in your pockets.
On my annual Europe tour in 2013, for example, I spent 42 days touring England, Germany, Wales, and France. Before I departed on this trip I secured 36 assignments for ten different publications. After parlaying these assignments into complimentary accommodations, I had 35 nights comped by various tourist agencies in these countries. Better still, I walked away with a profit of $4,131 after my stories had been published.
I know that's not a lot of money, but I'd rather come home from a holiday and know I've earned money than return owing a bunch of credit card debt. Getting paid for my writing lets me earn while I travel. And having advance assignments lets me work with tourist offices to get comped travel and save on travel costs. Europe is expensive - so getting assistance with travel costs is vital.
This week's featured post is a step-by-step description of how I line up multiple writing assignments before I travel. I'll also show you how I parlayed them into complimentary accommodations, free entry to tourist attractions, free tours, free personal tour guides, and complimentary meals. This represents a huge savings.
If combining travel writing with a working vacation and walking away with a profit appeals to you, read this week's featured post below to learn how to do it.


---
This Week's Featured Post
How to Earn More While You Travel
READ THE ARTICLE
---
Travel Writing & Photography Retreat
December 9-15, 2018
Hoi An, Vietnam
We only have one space left in our Travel Writing & Photography Retreat in Hoi An, Vietnam, December 9-15th.

If you've been thinking of joining us - now's the time to grab the last seat . . .
---
NEW! Online Course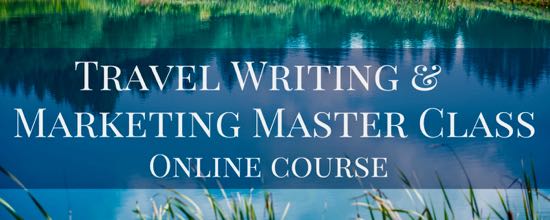 Our 2018 Travel Writing & Marketing Master Class is now available as an online course. We recorded it LIVE, for the people who weren't able to attend in person.

Who's it for?

If you're an aspiring travel writer, or you haven't had much luck selling your articles to print magazines, this Online Travel Writing & Marketing Workshop is for you.

If you weren't able to travel to the Live Master Class in Seattle, here's the opportunity to attend anyway - with no travel costs!

If you work a full-time job and can't get time off to attend the live class – you can still attend on your own schedule after working hours.

If you've wanted to attend our live master class but can't get your schedule to fit with the dates it's offered – here's your opportunity to attend at your own convenience.

What's included?

Everything from the classroom sessions at the Live Master Class held in Seattle in April, 2018 is included – except now you'll get to experience it in the comfort of your own home. And you can "attend" class at your own pace.

The training is organized into 5 of the most important travel writing topics:
1. All About Marketing & Selling Your Stories - 27 video sessions
2. How to Work with Tourist Organizations and Land Press Trips – 9 video sessions
3. Building Relationships with Editors – 6 video sessions
4. How to Improve Your Travel Writing to Make it Sparkle and Sell – 17 video sessions
5. Success Panel of New Travel Writers – 4 video sessions


That's 63 recorded video sessions in all (20+ hours of training)! It's broken down into bite-sized pieces so you can absorb it at your own pace, whenever you're in the mood. And you can go back and listen again to any topic for a refresher and review.

Now you can get exactly the same information, techniques, tips, and tricks that participants heard in the live Travel Writing & Marketing Master Class for half the price of the Live class - and without the travel costs!

LEARN MORE AND REGISTER
---
Upcoming Posts
September 3: Another PitchTravelWrite Success Story: Jed Vaughn
September 10: Writing for In-Flight, On-Board, & In-Room Magazines
September 17: Tips to Avoid Cliches in Travel Writing
September 24: Writing Templates Will Save You Valuable Time


---
We've Been In The News
Getting free trips to fun destinations is a major incentive for travel writers who have established a network of travel editors that will take their stories.  However, CVB's or Chambers of Commerce usually insist on a Letter Of Assignment (LOA) before they arrange a trip for you.

If you're a print journalist, ideally, you'll have built up a stable of editors who'll issue you with a letter of assignment. But unless you've been writing for several years and have several willing editors who'll write out a letter of assignment at your request, you're going to have to beat the travel magazine and travel website bushes with pitches for stories about your destination.

Here are the rules of the game:

Link to article on Travel Bloggers Guide

---
Your Travel Writing Platform
Freelance travel writers need a marketing platform as much as authors. Here are some tips on how to build your travel writer's platform and what content you should post on it.

Building a Professional Writers Website and Why You Need One
4 Reasons to Get Published on Travel Websites
How to Ask for Testimonials from Editors and CVBs

---
Inspirational Travel Quote of the Week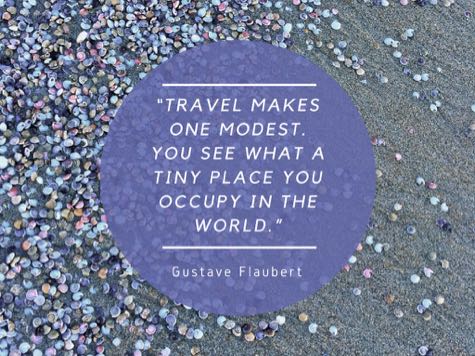 ---
Featured Book of the Month
HOW TO BREAK INTO LUXURY TRAVEL WRITING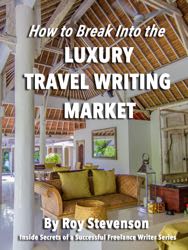 Would you like to stay at luxury resorts, villas, and lodges—for free? How about being treated like royalty in high-end resorts?

Would you enjoy personalized tours with your own guide and driver?

Does being pampered with lavish treatments in some of the world's most beautiful spas sound good to you?

Would you enjoy eating at some of the finest restaurants in the world—for free? Or wine tasting at some of the world's most gorgeous boutique wineries?

My 12-chapter, 130-page manual will walk you, step-by-step, through the luxury travel writing process. You'll learn how to get luxury travel assignments and leverage them to land luxury travel trips.

I've used these techniques to land assignments at dozens of the finest luxury resorts and spas in the world.

This manual contains an up-to-date list of 150+ print magazines and travel websites that publish luxury travel articles. 

It's the most comprehensive list of luxury magazine outlets you'll find ANYWHERE. Having immediate access to these lists alone is worth the price of the eBook, saving you hundreds of hours of research.

BUY THE BOOK


---
Friend me on Facebook
My Facebook page is about freelance travel writing. I frequently post about:
• travel writing & blogging conferences,
• links to other well produced travel websites and blogs,
• links to my travel articles,
• travel writing themes,
• links to reputable travel writer's groups, associations, and newsletters,
• magazine covers stories and back stories,
• links to resources pages,
• links to travel writing archives,
• links to coaching and mentoring resources,
• and plenty of other useful information to get you up to speed.



Link to Roy's Personal Facebook page
---
Please share the e-zine with friends, family or anyone you know who's interested in travel writing. They can sign up for the newsletter and get free marketing tips each week at this link:

Sign up for my weekly marketing tips

That's all for this week.

Until next week, just keep pitching!

Roy

Roy Stevenson
Pitch Travel Write
www.pitchtravelwrite.com













---