Greetings Fellow Travel Writers and Bloggers!
---
At Home in Chiang Mai

Last week was a little different for us. While I stayed at home catching up on some writing, Linda took a side trip to Lampang, a city much older than Chiang Mai.

Lampang has some of the most beautiful temples in Northern Thailand, and due to it's history, the architecture is quite different from what we find in Chiang Mai.

Lampang is also home of the Thai Elephant Conservation Center. Linda got to see the elephants bathing in river one morning - a highlight of the tour. Who doesn't love elephants?


---
"Breaking into Food, Wine & Beer" Beta Reader Update
We'd like to thank everyone who responded to our request for reviewers for our upcoming eBook, How To Break Into The Food, Wine, and Beer Travel Writing Market.

We had an overwhelming number of replies for the reviewer spots, so thank you all for such an enthusiastic response!

Linda will be in touch with the 10 people who made the cut for Beta reader/reviewer just as soon as our final draft is complete. We expect the book to roll off the presses in late September, so it will be a couple weeks prior to that.

I received a lot of questions last week about this new book, so here's some information to answer your questions:

The book has separate chapters on how to break into the thriving food, wine, and beer print media markets. It also contains comprehensive lists of food, wine, beer and spirits magazines that you can pitch your stories to.

I've also included advice on how to make your query letters stimulate editor's taste buds. And I provide you with sample query letters that landed me some delightful "foodie" gigs. Finally, there are writing tips to make your readers salivate over your stories.

My book also covers the fine art of parlaying your assignments into free travel, accommodation, and meals. When you know how to do this, it's your ticket to epicurean heaven. We've had marvelous wining and dining experiences on "foodie" assignments, and I will share how I did it in the book so you can do it, too.


---
Featured Post: Using Writer's Guidelines to Sell Your Travel Stories
And speaking of pitching stories to magazines, this week's wisdom is all about Writer's Guidelines. Do you know how to use them to boost your chances to get published?

In this post I show you several simple tips and tricks on how to do just that. By using certain facts and information from writer's guidelines, you can get the editor's attention and land that assignment.

I've included a list of 13 useful details to look for in writer's guidelines. Are you paying attention to the most important ones?

Read the article to find out ...


---
Update on the Chiang Mai Workshop
We're fine-tuning the last details for our upcoming Complete Travel Writing, Marketing, and Photography Destination Workshop.

Chiang Mai has an amazing variety of Thai food but culinary offerings go way beyond that. There's one fusion restaurant where we'll dine that serves up exceptional dishes like we've never tasted before.

We still have a couple of spots open and it's not too late to register. Just get yourself over here and we'll do the rest.

The workshop is a destination event, so you'll be participating in a plethora of cultural activities and seeing some amazing sights. We won't lock you up in a classroom all day – that would be criminal in a place like this!

We've prepared a comprehensive tour itinerary to show you the city's best attractions, and we'll deliver them in style with top shelf guides in the comfort of deluxe, air-conditioned vans.

You'll also find an abundance of story ideas here that you can pitch to magazines. And you'll get an opportunity to get some photography tips from our local photography expert.

So, like I said, get yourself to Chiang Mai and we'll do the rest …


Get the details and register here …


---
Resources for Travel Writers
The Complete Guide to Query Letters for Travel Writers

100 Print Magazines that Want to Publish Your Travel Articles

50 Websites that Want to Publish Your Travel Stories

How to Land Press Trips and Fam Tours

How to Break Into the Luxury Travel Writing Market

The Complete Guide to Marketing & Selling Your Travel Articles

---
Facebook update ...
One last note – if you've been trying to friend me on Facebook in the last few weeks, and didn't succeed – please try again.

It turns out there was a setting on my account keeping people from connecting with me. My apologies to everyone who encountered this problem.


---

Watch my Facebook posts for short photo stories about our new life in Thailand. Go here to "friend" me or just snoop around my Facebook site—it has some interesting travel writing tips, too: Facebook link to Roy's account
---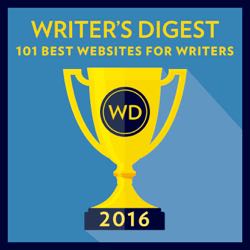 ---
Please share this e-zine with friends, family or anyone you know who is interested in travel writing. They can get free marketing and travel writing information by signing up for my e-zine at this link:

Sign up for my weekly e-zine ...

That's all for this week.

Until next week, you keep pitching.

Roy

Roy Stevenson
Pitch Travel Write
www.pitchtravelwrite.com

---