Greetings Fellow Travel Writers and Bloggers!
... and welcome to all new subscribers!


We just arrived yesterday in Vientiane, Laos, and our sightseeing begins in earnest today. Vientiane is Asia's smallest capital city with Buddhist and Colonial-era architecture. It used to be a sleepy backwater but now is in the midst of revival with lots of chic restaurants and boutiques.
We'll be in Vientiane and Luang Prabang for ten days, thoroughly exploring their best sights including the Xieng Khuan Buddha Park, the Lao National Museum, the Haw Pha Kaew Museum, and the Talat Sao Market.
More restful days will be spent in Luang Prabang, the former royal capital of Laos. It's a UNESCO World Heritage site and the cultural capital of Laos. Nestled amid mountains, it's supposed to be a place to kick back and relax.
We'll give you an update on our explorations in next week's e-zine.


---
This Week's Featured Post
Getting Testimonials from Editors and CVBs
I often look at other travel writer's websites to get ideas on how to improve my writer's website.  And, with a few notable exceptions, I'm constantly amazed at how my peers undersell themselves and their talents. 

 It's understandable that people have trouble self-promoting and a common problem for writers who spend so much time alone.   There's an easier and highly effective way to promote yourself and your writing.  I recommend collecting testimonials from editors and Convention & Visitor's Bureaus (CVBs), and then publishing them on your website.

Here's why you should collect testimonials, and the big benefits that come your way when you use these important tips …


Read the article


---
Upcoming PitchTravelWrite Feature Posts
August 28: Will Travel Writing Awards Help You Get Published?
September 4: Coping with Editorial Changes: Strategies for Travel Writers
September 11: 2017 Travel Writing Website Resource List
September 18: Five Ways to Increase Your Productivity


---
Travel Writing Networking Tip of the Week
Have you bookmarked TravelWriting2.com yet?

Produced by Terri Marshall and Tim Leffel, this website features interviews with editors, travel writers and bloggers that share their stories, experiences, and advice. You can learn a lot browsing through this website.

Travel Writing 2.0 Home Page


---
We've Been in the News!
Anda Galffy's at the award-winning TravelNotesandBeyond.com interviewed Roy last week. Thank you Anda! It was thrilling to be included on your site.

Check out Roy's interview and Anda's classy travel website and her beautiful travel photos:

Travel Notes and Beyond blog


---
We're Looking for Success Stories!
Have you used our reference books, gleaned tips from our website (PitchTravelWrite.com), found success in Roy's coaching program, or benefited from our Master Class to achieve travel writing success?

If you've used any of our resources to get your travel stories published in print media, we'd love to hear your story.

We also want to hear from people who have used our resources to land press trips, score complimentary stays at hotels and resorts and spas, get free guided tours and meals, and comped transportation.

Writers Guidelines:

Your success story must be a minimum of 500-words (or longer). Your article should outline how you used a tip, technique, or any of our resources to get your stories published and/or score complimentary travel perks. (A combination of tips, techniques and resources is fine, too.)

Query first! Tell me what you were struggling with and how our resources helped you. We want to hear about your journey: where you started, what you did to get published, where you were published (with links, if available), how you've landed press trips, and how else you've used our resources to be successful.

If your article is accepted, your story will be published on PitchTravelWrite, and promoted on social media, and in our newsletter. And best of all, if we publish your story, we'll pay you $25!

Send your query to pitchtravelwrite@gmail.com.


---
Inspirational Travel Quote of the Week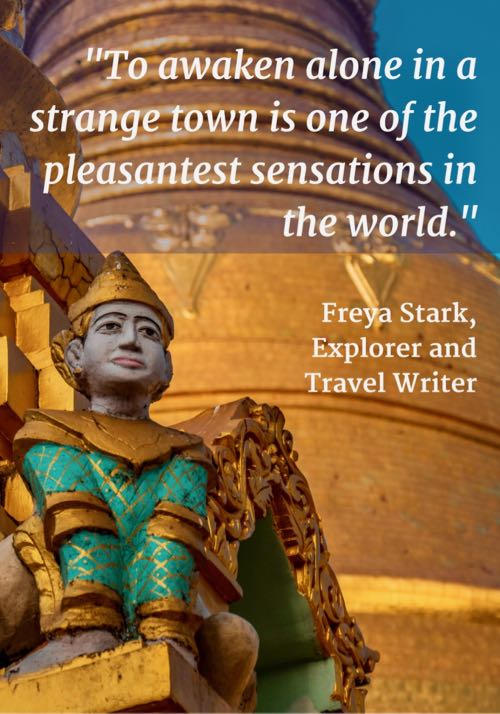 ---
Have You Planned Your Travel Calendar for 2017?
Have you planned your travel writing calendar for 2017 yet? We at PitchTravelWrite.com spent days preparing lists of:


24 Travel Writing and Blogging Conferences
11 Travel Writing and Blogging Workshops
11 Special Travel Writing Groups, Meetings & Events
5 Travel Shows (and a link to access many more)

Get organized now: Use these lists to plan your travel writing & blogging events for 2017.


---
Resources for Travel Writers
Books and Reference Guides:
The Art & Craft of Travel Writing

Beginner's 3-pack Reference Guides

The Complete Guide to Query Letters for Travel Writers

100 Print Magazines that Want to Publish Your Articles

Fifty Websites that Want to Publish Your Travel Stories

Advanced Travel Writing 2-Pack Reference Guides

How to Land Press Trips and FAM Tours

How to Break Into the Luxury Travel Writing Market

The Complete Guide to Marketing and Selling Your Travel Articles

Digital Bookstore - Guides, Manuals and Special Reports

---
Friend Me on Facebook:
My Facebook page is about freelance travel writing. I frequently post:
• travel writing & blogging conferences,
• links to other well produced travel websites & blogs,
• links to my travel articles,
• travel writing themes,
• links to reputable travel writer's groups, associations, and newsletters,
• magazine cover stories with the back stories about my published articles,
• links to resource pages,
• links to travel writing archives,
• links to coaching & mentoring resources,
• and plenty of other useful information to get you up to speed about travel writing.



If you haven't 'friended' me yet on Facebook, please feel free to do so here:

Link to Roy's Personal Facebook page

---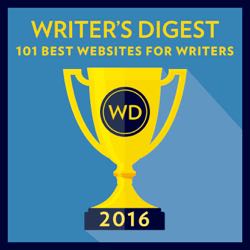 PitchTravelWrite.com was named in 2016's Writer's Digest 101 Best Websites for Writers list.

We're the ONLY travel writer's website on the list! We urge you to forward our newsletters on to your friends that might be interested in taking up travel writing.

PitchTravelWrite.com Testimonials

"I think you should know that I have been sending your link to many a travel journalist as your site is one of the most helpful I've seen to date. I even sent it to my sister who writes mostly about gardens and she was totally blown away by the amount of information you are giving away for free." —Karin Leperi, Freelance Travel Writer

"This site is more like a book than a website. It is one of the best (if not THE best) travel-writing sites I've seen in a long time. It is packed! And most of the articles will be useful to any freelancer, not just travel writers." —Moira Allen Anderson, Writing- World.com


---
Please share this e-zine with friends, family or anyone you know who is interested in travel writing. They can get free marketing and travel writing information by signing up for my e-zine at this link:

Sign up for my weekly marketing tips ...

That's all for this week.

Until next week, just keep pitching!

Roy

Roy Stevenson
Pitch Travel Write
www.pitchtravelwrite.com

---