Greetings Fellow Travel Writers and Bloggers!
I'm almost at the end of my 8-day Canadian Yukon Territory press trip and it's been a blast. I'm with three other travel writers and our host, Jim Kemshead, the PR & Media Director for Tourism Yukon. We've been on the go, visiting White Horse and Dawson City and their beautiful environs.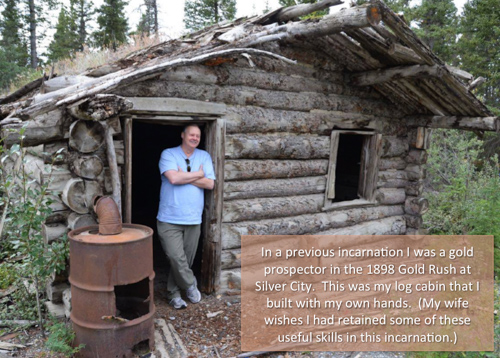 Our activities have included flight-seeing over Kluane Glacier (awesome!), a guided fishing outing on Desadeash Lake, touring Dawson City, a lively show at Diamond Tooth Gertie's (fun!), visiting the Discover Gold Claim & Dredge, gold panning (didn't quite strike it rich!), a mine tour of Gold Bottom Mine, a relaxing river cruise on the Klondike Spirit, and a ton of other activities.

Not to mention staying at the Dalton Trail Lodge and Klondike Kate's Cabins and eating some mighty fine cuisine.

If you'd like to see what we've been doing in the Yukon, please visit my Facebook page where I post a daily recap of my press trip travels and adventures along with photos.

I leave for a 5-day press trip to Nashville, Tennessee, the day after I return from the Yukon. There's no rest for travel writers!

----

I just received this nice email from a travel writer living in Japan. Rey scored an exciting three-day all-expense-paid press trip to Ishakawa Prefecture on Japan's West Coast, where he'll be attending a festival—and he's excited about it!

Here's what he has to say:

"Hi Roy,
I would like to share how much your travel writer tips have helped me land a really fun tour. Today I just received a three day all expense paid trip to Ishakawa Prefecture on the west coast of Japan.

I am required to attend a festival and write about my experience.  I had previously visited the area and wanted to come back precisely for this festival.  Now I will and it's free.

After reading your "Five Rules for selling articles and getting travel perks," I decided to get aggressive, researched the various travel companies here in Japan and contacted them for possible writing trips.    Most did not respond, but a person who read my article and represents the Ishakawa client contacted me. Soon I will be off via bullet train to a place I really wanted to go back to.  

I have been reading your weekly tips since last October and after applying some of your recommendations the payoff is finally happening.

Thanks so much,
Warmest Regards,
Rey"


This is what I like to see. Rey used my advice to score what will be, I suspect, the first of many press trips. Thanks for writing Rey and I hope you enjoy your trip!

If you have scored some fun gigs or cool writing assignments in print or online using the advice from PitchTravelWrite.com (website or my eBooks), please let us know. I love hearing success stories!

-----

This week's e-zine article is about a topic none of us like to talk about - travel safety, or more precisely - things that can go wrong at some of the most popular destinations.

Researching the article was a real eye-opener for me, and a good reminder about how important it is as a travel writer to always think about how to travel more safely, no matter where you go.

Enjoy!

---
Featured Article:
Travel Safety Part 1:
Travel Hazards and Dangerous Destinations
The prospect of having an accident with a serious or fatal result is an aspect of travel we don't want to think about. And we most definitely don't write about it.

In fact, the odds of being killed as a tourist are significantly smaller than the odds of being hit by a bus in your own hometown. That's the good news.

But as travel writers we're out there traveling far more than most tourists. And we're taking part in a larger number of activities and adventures than most tourists will ever experience. Statistically, that makes us more vulnerable.

Often we only hear murmurs and rumors about deaths and accidents that befall unlucky or unwary tourists. But, if you do a closer inspection you'll uncover some grim and sobering headlines and statistics.

To illustrate my point, here are a few headlines gleaned at random from newspapers and reputable Internet sources.
• German Tourist Killed by Bull Attack in France
• Five Tourists Killed in Tiananmen Square as a Car Veers into the Crowd
• Catastrophic Bus Crash Kills 21 Tourists in Northern Thailand


Well, these accidents could just be unlucky flukes, right?

Here's the rub—the very nexus of the problem behind tourist deaths:

When we travel as tourists overseas we can get ourselves into trouble because our view of risk changes. We often have unrealistic expectations about travel safety and the security of our destination.

North Americans, in particular, expect things to be as safe in other countries as they are 'back home'. They're not.

Many countries avoid reporting tourist deaths for (bad) publicity reasons, and there isn't a central data gathering organization that reports worldwide tourist deaths. However, a simple internet search will unveil dozens of tourist tragedies each year in practically every country on earth.

As a travel writer, it's worth paying attention to the things that happen to increase your awareness of travel safety and remind yourself to be alert to everything going on around you, everywhere you travel.

Here's a high-level view of things that happen at some popular tourist destinations. Bear in mind that these sound bites don't even scratch the surface:

Continue reading the article ...


---
The Ultimate Travel Writer's Workshop
There's still space in the Great Escape Publishing's Ultimate Travel Writer's Workshop.  This workshop is where I got started back in 2007. I'm sure I would have dropped out of travel writing within my first year or two if I had not taken this three-day workshop. 

The Ultimate Travel Writer's Workshop is coming up next month in Denver, Colorado, from September 18-20, at the Grand Hyatt.

I'll be there as a guest speaker and would love to see you there, too.

Learn more about this world-class travel writing workshop at this affiliate link...


---

Please share this e-zine with friends, family or anyone who may be interested in travel writing and can benefit from some free marketing and travel writing information.


They can sign up for this e-zine at this link.
---

'Friend' Me!
If you haven't already done so, please 'Friend' me (Roy Stevenson Freelance Writer) on Facebook. My posts are generally travel writing-related and I try to keep it fun.

My Saturday morning 'Where's Roy' Facebook post has been particularly popular! I post a travel photo—usually with me in it—and you have to guess where the heck I am. A few friends and subscribers have proved particularly adept at this.

That's all for now.

Until next time, you keep pitching....

Roy

Roy Stevenson
Pitch Travel Write
www.pitchtravelwrite.com


Please note: Some products mentioned in this e-zine may result in my receiving a small referral fee if you decide to purchase the product. I only recommend products and services that I believe are high quality and can help you be more successful as a freelance writer. Please let me know if you have any questions.
---