Greetings Fellow Travel Writers and Bloggers!
A warm welcome to all our new subscribers.
Thanks for signing up for my weekly marketing tips and for giving our website a test drive. We're happy you joined us!


---
At Home in Chiang Mai
Another fun week in Chiang Mai, Thailand comes to an end.

Early this week we visited the gorgeous luxury RatiLanna Resort to finalize the arrangements and reservations for our upcoming Complete Travel Writing, Marketing, and Photography Destination Workshop to be held from October 23-29. The participants are going to love this place!

On Friday, I attended an excellent meeting hosted by the Chiang Mai Digital Nomad Group to hear an inspirational presentation by enterprising Australian copywriter Jesse Forrest. He talked about how he started his business in 2004 with no contracts and $5 in his bank account.

Today, Jesse runs his successful digital copywriting agency from wherever he happens to be, and sub-contracts work out to other freelance copywriters.

Although I only do copywriting as a sideline, I learned a lot from Jesse's 45-minute talk and found his free and low-cost marketing strategies very innovative.




Linda and I toured the Saturday Walking Market from end to end this week. More than one mile long with numerous side streets branching out, this crowded monster market is crammed with vendor's stalls.

Although it took us the best part of 2.5 hours, we always enjoy seeing the mind-blowing array of clothing, artwork, and souvenirs and Thai food sold at these "walking" markets.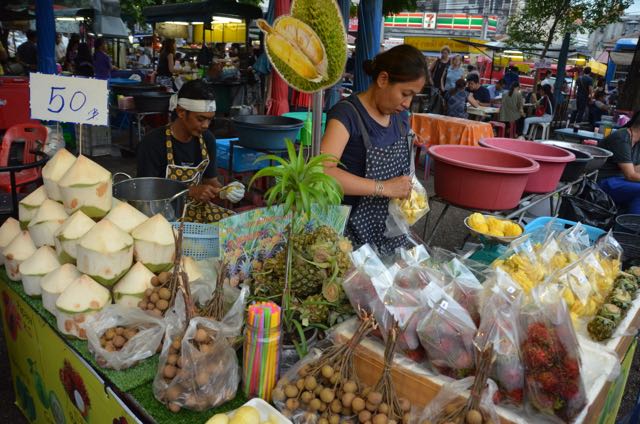 And this evening (Sunday) I attended another outstanding presentation to the Chiang Mai Writer's Group led by popular fantasy/romance author Ellen Bard. She discussed mistakes that authors make when writing and marketing their eBooks, and how to avoid making them.

Which reminds me ...


---
Are you interested in being a Beta Reader for my new book?
In the next couple months we'll be releasing the next travel writing eBook in my "Inside Secrets of a Successful Travel Writer" series.

My new book, How To Break Into The Food, Wine, and Beer Travel Writing Market has already drawn a lot of interest and we expect to sell it for around $25.

We're looking for ten Beta readers to read an advance copy in exchange for a review and basic editing feedback.

If you're interested in a complimentary copy of this book in exchange for a review and pointing out any typos we've made, here's how to do it:

Please email Linda at: Email: PitchTravelWrite@gmail.com
Subject line: "Yes, I want to review your next book"


Linda will add your name to the "Beta Reader" list. The first 10 people to respond will be contacted with further details when the book becomes available.


---
Featured Post: Launch Your Travel Writing Business Fast
If you're new to travel writing, or think there's a lot to do before you can call yourself a travel writer, think again.

This week's featured post tells you exactly what you need to launch your business fast.

Many people are excited to get started and then get stopped in their tracks. It's often because they're focusing on the wrong things.

This post explains the basics of what you need to launch your business, and I've also included a list of things you don't need so you can stop spinning your wheels.

Are any of these things stopping you from getting started? Read the article and find out if you're on the right track …

Read the article ...


---
The Complete Travel Writing, Marketing and Photography Workshop in Chiang Mai, Thailand
We have a couple seats left in our Chiang Mai workshop, and we're extending the $200 savings until the end of August.

If you want to join this group of like-minded travel writers and enjoy the best Chiang Mai has to offer, while learning how to be successful in an informal, friendly atmosphere, please join us.

We'll explore, in detail, every single step of my travel writing, pitching and selling strategy.

Workshop participants will experience a luxurious blend of comfort, fascinating cultural activities, culinary delights, soft adventure and serious in-depth instruction on exactly how to pitch, sell and write your travel stories.

Sign up now to save $200 ...


Get the details and register here …


---
Facebook update ...
One last note – if you've been trying to friend me on Facebook in the last few weeks, and didn't succeed – please try again.

It turns out there was a setting on my account keeping people from connecting with me. My apologies to everyone who encountered this problem.


---

Watch my Facebook posts for short photo stories about our new life in Thailand. Go here to "friend" me or just snoop around my Facebook site—it has some interesting travel writing tips, too: Facebook link to Roy's account
---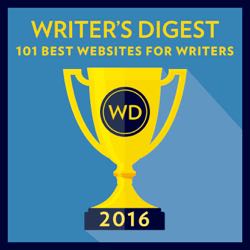 ---
Please share this e-zine with friends, family or anyone you know who is interested in travel writing. They can get free marketing and travel writing information by signing up for my e-zine at this link:

Sign up for my weekly e-zine ...

That's all for this week.

Until next week, you keep pitching.

Roy

Roy Stevenson
Pitch Travel Write
www.pitchtravelwrite.com

---