Greetings Fellow Travel Writers and Bloggers!
... and welcome to all new subscribers!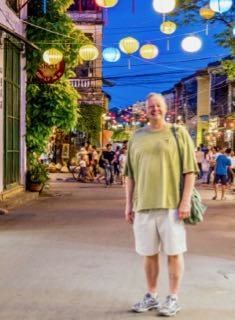 It's a difficult field to break into, but once you've cracked the travel writing code and established plenty of bylines, it opens doors to some unusual places. Some of the destinations I've visited have seemed so surreal, they were almost beyond my imagination.

I certainly wouldn't have dreamed that travel writing assignments would take me to a UFO viewing tower on an extraterrestrial ranch in Washington State, for example, or to a 19th century operating room and surgery in London, where Florence Nightingale once did the rounds. Nor would I have believed my travel writing would take me to atmospheric ghost towns and historic gold mining towns, the downright weird Oregon Vortex, and Scotland's awe-inspiring Rosslyn Chapel.

Not to mention a World War II code breaking center and a smuggler's cave in England, classic car museums sprinkled around the U.S.A, and England and Germany, plus a medieval tavern in Prague that was once frequented by a hangman and a king!

These interesting travel experiences are what keep me in the game. I hope you achieve enough success to have these sorts of experiences, too!

That's why we created PitchTravelWrite.com, our information-packed website, and this e-zine, a series of travel writing books and guides, coaching programs, and our Master Class.

Our aim is to provide you with practical, nitty gritty information to help you gain entry the travel writing realm and all the enjoyment that comes with it, too.

---
This Week's Featured Post
2017 Recommended Facebook Travel Writing Sites
Facebook is replete with tens of thousands of groups that support a huge variety of interests. Travel writing is one of them.

Here's my list of eight solid Facebook travel writer's organizations and groups. You'll find all sorts of interesting posts on these sites, and you'll see who the power players are in our industry.


READ THE ARTICLE


---
Upcoming PitchTravelWrite Feature Posts
August 21: Getting Testimonials from Editors & CVBs
August 28: Will Travel Writing Awards Help You Get Published?
September 4: Coping with Editorial Changes: Strategies for Travel Writers
September 11: 2017 Travel Writing Website Resource List


---
Travel Writing Networking Tip of the Week
Have you joined Travel Massive yet? It's free and you get a nice bio listing like this.

Link to Travel Massive & Roy's Bio


---
We've Been in the News!
Thanks to author Claire Luana for this concise summary of my travel writing presentation at the Write on The Sound writer's conference.

Link to Claire Luana's site
---
Inspirational Travel Quote of the Week
---
Have You Planned Your Travel Calendar for 2017?
Have you planned your travel writing calendar for 2017 yet? We at PitchTravelWrite.com spent days preparing lists of:


24 Travel Writing and Blogging Conferences
11 Travel Writing and Blogging Workshops
11 Special Travel Writing Groups, Meetings & Events
5 Travel Shows (and a link to access many more)

Get organized now: Use these lists to plan your travel writing & blogging events for 2017.


---
Resources for Travel Writers
Books and Reference Guides:
The Art & Craft of Travel Writing

Beginner's 3-pack Reference Guides

The Complete Guide to Query Letters for Travel Writers

100 Print Magazines that Want to Publish Your Articles

Fifty Websites that Want to Publish Your Travel Stories

Advanced Travel Writing 2-Pack Reference Guides

How to Land Press Trips and FAM Tours

How to Break Into the Luxury Travel Writing Market

The Complete Guide to Marketing and Selling Your Travel Articles

Digital Bookstore - Guides, Manuals and Special Reports

---
Friend Me on Facebook:
My Facebook page is about freelance travel writing. I frequently post:
• travel writing & blogging conferences,
• links to other well produced travel websites & blogs,
• links to my travel articles,
• travel writing themes,
• links to reputable travel writer's groups, associations, and newsletters,
• magazine cover stories with the back stories about my published articles,
• links to resource pages,
• links to travel writing archives,
• links to coaching & mentoring resources,
• and plenty of other useful information to get you up to speed about travel writing.



If you haven't 'friended' me yet on Facebook, please feel free to do so here:

Link to Roy's Personal Facebook page

---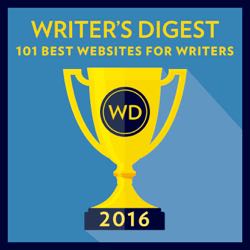 PitchTravelWrite.com was named in 2016's Writer's Digest 101 Best Websites for Writers list.

We're the ONLY travel writer's website on the list! We urge you to forward our newsletters on to your friends that might be interested in taking up travel writing.

PitchTravelWrite.com Testimonials

"I think you should know that I have been sending your link to many a travel journalist as your site is one of the most helpful I've seen to date. I even sent it to my sister who writes mostly about gardens and she was totally blown away by the amount of information you are giving away for free." —Karin Leperi, Freelance Travel Writer

"This site is more like a book than a website. It is one of the best (if not THE best) travel-writing sites I've seen in a long time. It is packed! And most of the articles will be useful to any freelancer, not just travel writers." —Moira Allen Anderson, Writing- World.com


---
Please share this e-zine with friends, family or anyone you know who is interested in travel writing. They can get free marketing and travel writing information by signing up for my e-zine at this link:

Sign up for my weekly marketing tips ...

That's all for this week.

Until next week, just keep pitching!

Roy

Roy Stevenson
Pitch Travel Write
www.pitchtravelwrite.com

---