Greetings Fellow Travel Writers and Bloggers!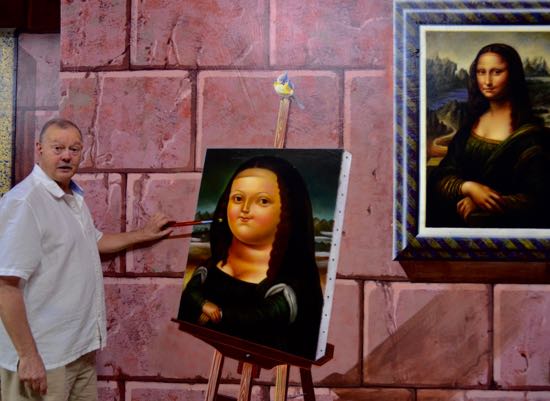 Welcome to all new subscribers!
Focus Your Query Letters

Many aspiring travel writers never get around to sending out pitches because they can't quite figure out how to write a query letter. Writing a marketable query is especially difficult in travel writing because we have a tendency to want to pitch a story about every attraction at the destination.
I get this. Early in my freelance travel writing career, after spending a week in Paris, I wanted to tell a story about everything in that wonderful city.
So, I pitched a roundup story about Paris. I wanted to write about the Eiffel Tower and the Arc de Triumph and the Louvre gallery and a boat ride on the romantic Seine river and the delicious bakeries and the fine dining . . .. everything. My query letter jumped around like a Mexican jumping bean!
Convinced that this was a "sure thing" sale and that editors would be clamoring for my story, I sent out queries to 40 travel magazines. Then I sat and waited for the magazine editors to beat my door down.
You can probably guess how this turned out. I didn't get a single response. Not a one!
I felt righteously indignant that no editor wanted my story about one of the world's most gorgeous cities.
A year or two later - and much wiser in the dark arts and mysterious ways of travel writing - I realized my Paris roundup pitch was one of the most egregious mistakes a travel writer could make.
What was my big mistake? Travel magazine editors want stories about undiscovered places in Paris or its newest attractions. A pitch that rapidly switches back and forth from one topic to another didn't impress them.
It's crucial that you focus on ONE main angle or story idea in your queries. Successful query letters focus only on one aspect of a destination. 
If your pitch jumps around and there's no common thread linking one attraction to the next, editors will be confused. Pitch too many things and the editor's head will be spinning. They'll wonder, "what exactly are you pitching?"
This is a classic beginner travel writers mistake, so it's not unusual. 
Focus on one topic and get straight to the point in your query letters—preferably in the first sentence.  I wrote an article about this approach a few months ago. You can read it here.


Did I finally sell any Paris stories? You bet! I sold several Paris articles to print media, including an in-flight. Each one had a specific story angle and focused on one topic. That's the key to success.


---
Travel Writing & Photography Retreat
December 9-15, 2018
Hoi An, Vietnam
Registration is open for our Travel Writing & Photography Retreat in Hoi An, Vietnam, December 9-15th.

This unique destination retreat includes creative travel writing and photography workshops.  You'll learn the skills you need to be a successful travel writer and how to produce quality photographs to help you tell your story.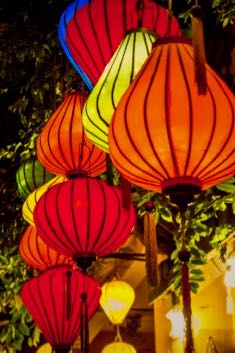 The ancient town of Hoi An, Vietnam was a SE Asian trading port in the 15th through 19th centuries and is a UNESCO World Heritage site. The town continues to thrive today as a trading port, center of commerce and tourist destination. 

Hoi An is especially loved for its beautiful lanterns that decorate the streets by day and magically transform the town into a colorful wonderland every night. 

At the retreat you'll learn the craft of travel writing while touring this extraordinary destination.  No experience is necessary! Just bring an open mind, a laptop, or simply pen and paper.  Your sense of curiosity and creative juices will flow no matter which tools you use.

We'll explore the fascinating local attractions and experience true Vietnamese culture — all while learning the craft of travel writing and photography from a seasoned travel journalist and photographer.

We'll spend three hours each day in classroom instruction including writing and photography activities.  The rest of the time you're free to explore Hoi An, relax with a spa treatment, go on a bike tour and practice your writing and photography.

There are 3 seats remaining. Grab one now and join us in Hoi An this December for an unforgettable experience!

LEARN MORE AND REGISTER

---
NEW! Online Travel Writing & Marketing Master Class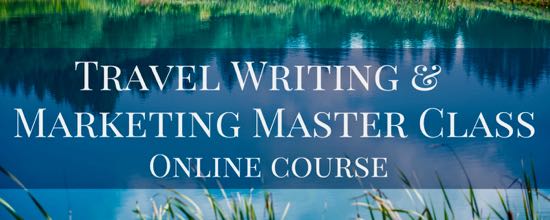 Our 2018 Travel Writing & Marketing Master Class is now available as an online course. We recorded it LIVE, for the people who weren't able to attend in person.

Who's it for?

If you're an aspiring travel writer, or you haven't had much luck selling your articles to print magazines, this Online Travel Writing & Marketing Workshop is for you.

If you weren't able to travel to the Live Master Class in Seattle, here's the opportunity to attend anyway - with no travel costs!

If you work a full-time job and can't get time off to attend the live class – you can still attend on your own schedule after working hours.

If you've wanted to attend our live master class but can't get your schedule to fit with the dates it's offered – here's your opportunity to attend at your own convenience.

What's included?

Everything from the classroom sessions at the Live Master Class held in Seattle in April, 2018 is included – except now you'll get to experience it in the comfort of your own home. And you can "attend" class at your own pace.

The training is organized into 5 of the most important travel writing topics:
1. All About Marketing & Selling Your Stories - 27 video sessions
2. How to Work with Tourist Organizations and Land Press Trips – 9 video sessions
3. Building Relationships with Editors – 6 video sessions
4. How to Improve Your Travel Writing to Make it Sparkle and Sell – 17 video sessions
5. Success Panel of New Travel Writers – 4 video sessions


That's 63 recorded video sessions in all (20+ hours of training)! It's broken down into bite-sized pieces so you can absorb it at your own pace, whenever you're in the mood. And you can go back and listen again to any topic for a refresher and review.

Now you can get exactly the same information, techniques, tips, and tricks that participants heard in the live Travel Writing & Marketing Master Class for half the price of the Live class - and without the travel costs!

LEARN MORE AND REGISTER
---
This Week's Featured Post
Do You Follow-up and Track Your Queries?
Should travel writers send a follow-up email when they don't hear back from the editor?

Do you have an efficient tracking system for query letter submissions?

These are some commonly asked questions by new travel writers. Here's my advice ...

READ THE ARTICLE

---
Upcoming Posts
August 20: Seven Beginner's Travel Writing Mistakes That Can Jeopardize Your Success
August 27: Preparing an Executive Summary for Your Story Idea
September 3: Travel Writing Templates to Save You Time and Help You Earn More Money
September 10: Writing for In-Flight, On-Board, & In-Room Magazines


---
We've Been In The News
I'm best known for my travel writing, but my travel photography is not too shabby either. Check out my photo essay of the fantastic D-Day Memorial in Bedford, Virginia, that I shot while on a press trip there a while back.

Link to the Photo Essay

---
Your Travel Writing Platform
Freelance travel writers need a marketing platform as much as authors. Here are some tips on how to build your travel writer's platform and what content you should post on it.

Building a Professional Writers Website and Why You Need One
4 Reasons to Get Published on Travel Websites
How to Ask for Testimonials from Editors and CVBs

---
Inspirational Travel Quote of the Week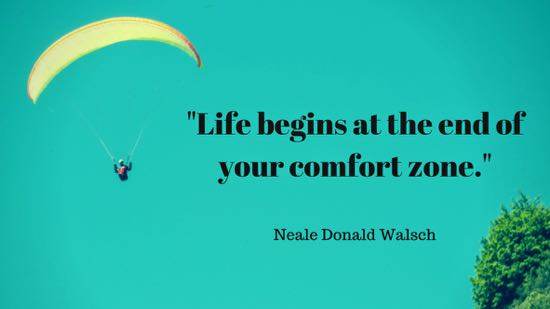 ---
Featured Book of the Month
HOW TO BREAK INTO LUXURY TRAVEL WRITING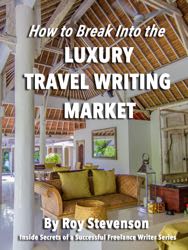 Would you like to stay at luxury resorts, villas, and lodges—for free? How about being treated like royalty in high-end resorts?

Would you enjoy personalized tours with your own guide and driver?

Does being pampered with lavish treatments in some of the world's most beautiful spas sound good to you?

Would you enjoy eating at some of the finest restaurants in the world—for free? Or wine tasting at some of the world's most gorgeous boutique wineries?

My 12-chapter, 130-page manual will walk you, step-by-step, through the luxury travel writing process. You'll learn how to get luxury travel assignments and leverage them to land luxury travel trips.

I've used these techniques to land assignments at dozens of the finest luxury resorts and spas in the world.

This manual contains an up-to-date list of 150+ print magazines and travel websites that publish luxury travel articles. 

It's the most comprehensive list of luxury magazine outlets you'll find ANYWHERE. Having immediate access to these lists alone is worth the price of the eBook, saving you hundreds of hours of research.

BUY THE BOOK


---
Friend me on Facebook
My Facebook page is about freelance travel writing. I frequently post about:
• travel writing & blogging conferences,
• links to other well produced travel websites and blogs,
• links to my travel articles,
• travel writing themes,
• links to reputable travel writer's groups, associations, and newsletters,
• magazine covers stories and back stories,
• links to resources pages,
• links to travel writing archives,
• links to coaching and mentoring resources,
• and plenty of other useful information to get you up to speed.



Link to Roy's Personal Facebook page
---
Please share the e-zine with friends, family or anyone you know who's interested in travel writing. They can sign up for the newsletter and get free marketing tips each week at this link:

Sign up for my weekly marketing tips

That's all for this week.

Until next week, just keep pitching!

Roy

Roy Stevenson
Pitch Travel Write
www.pitchtravelwrite.com













---