Greetings Fellow Travel Writers and Bloggers!
A warm welcome to all our new subscribers.
Thanks for signing up for my weekly marketing tips and for giving our website a test drive. We're happy you joined us!


---
At Home in Chiang Mai
We've been in Thailand for 2 months now, so this week was a little different. For our long stay tourist visa we're required to leave the country every 60 days, so it was time for our first "border run".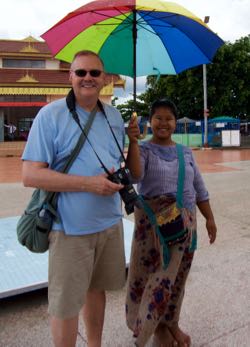 Instead of doing it in one day like many people do, we decided to make it into a long weekend and visit the northern city of Chiang Rai. On Saturday we hired an air-conditioned taxi to drive us to Mae Sai so we could cross the border into Tachilek, Myanmar (formerly Burma).

We spent a couple hours exploring the border town of Tachilek, then headed back to the border crossing, got our passports stamped for the next 60 days, and met up with Joe, our taxi driver, who was waiting for us.

Joe also took us to a number of tourist attractions on the way to the border: the monkey caves, the Black House, a couple temples and a tea plantation. Standard tourist fare but fun nevertheless.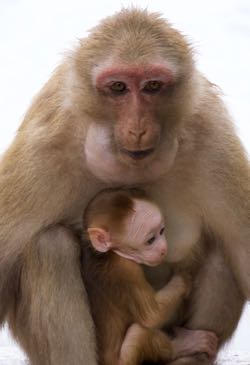 We capped off the day at the Saturday market just across the street from our hotel where we grazed the food stalls for dinner and did a little shopping just for the fun of it.

As I write this we're wrapping up our final day in Chiang Rai. Today was a more relaxing day with a visit to the White Temple this morning, The White Temple is Thailand's version of the Taj Mahal and every bit as impressive.

Then we relaxed with a massage in the afternoon. We'll check out the Night Bazaar tonight and hop on the bus back to Chiang Mai tomorrow. It was a great weekend, and we're feeling refreshed and ready to go "home".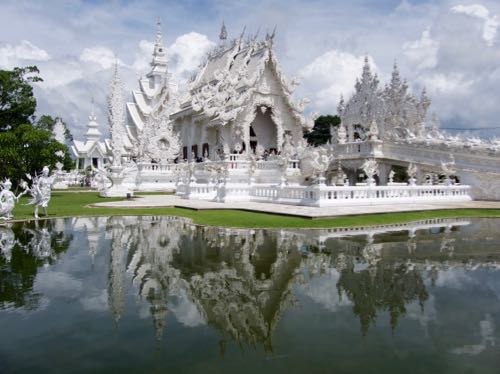 ---



There's still time to sign up for our Chiang Mai workshop. We're getting really excited about bringing together a new group of travel writers and showing them the best Chiang Mai has to offer.

We'll explore, in detail, every single step of my travel writing, pitching and selling strategy. You will walk away from this program knowing exactly how to get sensational paid trips around the world and sky-rocket your travel writing success – even if you're starting at $0.

Workshop participants will experience a luxurious blend of comfort, fascinating cultural activities, culinary delights, soft adventure and serious in-depth instruction on exactly how to pitch, sell and write your travel stories.

You must sign up before August 9th to be guaranteed a deluxe room at the RatiLanna Resort and Spa.

(After August 9th the RatiLanna cannot guarantee room availability. Late signups will be hosted in a nearby luxury hotel if the RatiLanna is full.)

Get the details and register here …


---
Featured Post: How to Create Your Own Travel Writing Niche
It's not so easy to be a generalist travel writer these days - trying to do what thousands of other generalist travel writers are doing.  It's a rut that can be difficult to escape.


First of all, you have to be really creative to come up with unique story ideas when you're writing about general travel.  And then your ideas have to be something that editors haven't heard before.



Sure, there will always be a market for the basic "roundup" travel article, but the competition is fierce. 

For example, everyone wants to write about Paris, but editors get tired of being pitched the same kind of roundup story.  And it's not what they're looking for.  They're looking for new ideas and fresh perspectives.

And that's where pitching in specific writing genres can help you.  In other words, I'm talking about developing your own writing genre.  Create your own travel writing niche. 

This is by far the easiest way to get out of the generalist rut.  That's what I did from the beginning and I've never looked back. It's an exciting approach that keeps you engaged over the long haul.

Here's how to decide which writing genres to pursue, and a step-by-step approach to creating your unique niche.

Read the article ...

---

Don't forget to watch my Facebook posts for short photo stories about our new life in Thailand. Go here to "friend" me or just snoop around my Facebook site—it has some interesting travel writing tips, too: Facebook link to Roy's account
---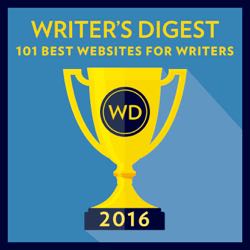 ---
Please share this e-zine with friends, family or anyone you know who is interested in travel writing. They can get free marketing and travel writing information by signing up for my e-zine at this link:

Sign up for my weekly e-zine ...

That's all for this week.

Until next week, you keep pitching.

Roy

Roy Stevenson
Pitch Travel Write
www.pitchtravelwrite.com

---