Greetings Fellow Travel Writers and Bloggers!
A warm welcome to all our new subscribers.
Thanks for signing up for my weekly marketing tips and for giving our website a test drive. We're happy you joined us!


---
At Home in Chiang Mai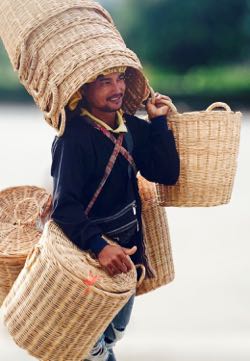 Just when you think the world is all the same, you run into someone new and interesting.

We were on our way to breakfast this morning, and this happy guy was walking past. He was nice enough to stop and let me get a few photos. My wife caught this one from the side as he was posing for me.

We badly wanted to buy one of his beautiful baskets. Unfortunately, with our transient lifestyle common sense ruled and we decided against it.

In hindsight, we're thinking the next time we see him maybe we'll decide to buy one anyway.

We're finding that early morning is the best time to wander around and find unusual things going on in the neighborhood. Of course, everyone is just going about their daily business. But for us it's new, different and exciting.

We're still loving our time in Chiang Mai after 2 months here.


---



It's not too late to register for our Complete Travel Writing, Marketing and Photography Destination Workshop in Chiang Mai in October.

You can still register and save $200 off the regular price through this Friday, August 6th, midnight (U.S. Pacific time).

Get the details and register here …


---
Featured Post: The Bright Side of Rejection Letters
I talk with so many writers who fear rejection. Some writers never get around to sending out their query letters because they're so afraid of getting the dreaded rejection letter.

Maybe they don't like rejection (who does?) or maybe they see it as criticism.

Whatever the reason, if this is something that holds you back, this post is for you.

What if you can turn your thinking around? Is it possible that rejection letters have a bright side?

Here are three ways to overcome your fear of rejection letters along with some strategies for moving forward even after you've received one.

Read the article …

---

Don't forget to watch my Facebook posts for short photo stories about our new life in Thailand. Go here to "friend" me or just snoop around my Facebook site—it has some interesting travel writing tips, too: Facebook link to Roy's account
---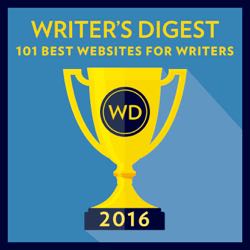 ---
Please share this e-zine with friends, family or anyone you know who is interested in travel writing. They can get free marketing and travel writing information by signing up for my e-zine at this link:

Sign up for my weekly e-zine ...

That's all for this week.

Until next week, you keep pitching.

Roy

Roy Stevenson
Pitch Travel Write
www.pitchtravelwrite.com

---