Greetings Writers!
In this Issue:

- Using Readability Statistics to Improve Your Writing
- Seven Ways to Increase Your Productivity and Take Control of Your Time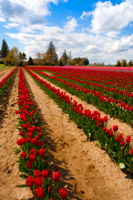 Happy April - and spring weather — finally!

Winter was a good time for getting work done inside, but April opens up all the travel possibilities of enjoying the sunshine and doing things in the great outdoors.

The articles this month are all about your travel writing craft.

The first article in this issue is about Readability. Did you know that your word processor can help you correct some common readability issues? It just might become your best friend after you read this article.

The next article has more to do with productivity. Are you having problems sitting down and getting your work done? Do you procrastinate, or stay so busy you never get around to pitching those stories you want to write? The second article shares seven ideas to help you take control of your time and improve your productivity.

Enjoy!
---
March Marketing Tip:
Using Readability Statistics
to Improve Your Writing

We write so that other people will read what we have to say. How readable are your travel stories and how can you find out?

The best feedback is always from other humans, and I mentioned some ways to get some feedback last month.

But before you turn it over to someone for editing, try improving the readability of your story using your software tools.  You'll catch many errors before passing it on. 



I use Microsoft Word for Mac 2011 (version 14.3.9) which has readability tools.  Not all word processing programs have these statistics. If you use different software, you'll have to do a little sleuthing to find out if you have the same options.





Here's how MS-Word can help you improve the readability of your articles: Continue reading article ...
---
Seven Ways to Increase Productivity
and Take Control of Your Time
Being a freelance writer gives us the impression that we will have more freedom than in a tradition job as an employee.  In many ways that's true. 



You can wake up without an alarm clock, take time off to exercise, even take vacations when you want.



But all this freedom comes with one big obstacle:  getting your work done.  Some people never get around to doing their work.

In his book, The War of Art, Steven Pressfield says "There's a secret that real writers know that wannabe writers don't, and the secret is this:  It's not the writing part that's hard.  What's hard is sitting down to write." 



Some of us call it procrastination.  Others call it overwhelm.  Sometimes people are waiting for inspiration.  Mr. Pressfield calls it Resistance with a capital "R". 



Call it what you will, it's something we all suffer from, especially when we're just starting out. 



My work has been published a lot – more than 800 times in just seven years.  Fellow writers have often asked me "how do you get so much done?"  I can tell you, there's no magic involved.  



To be successful, I've evolved a number of systems and habits to get my work done – things that work well for me and help me to increase productivity.  Without these systems and practices, I doubt I would have been even half as successful.  



This article is about seven habits that will increase your productivity.  They can help you to get control of your time, increase your article output, become more productive, and ultimately earn more money. Continue reading ...
---
Please share this e-zine with friends, family or anyone who may be interested in travel writing and can benefit from some free marketing information.

That's all for now.

Until next time, you keep pitching....

Roy

Roy Stevenson
Pitch Travel Write
www.pitchtravelwrite.com


Please note: Some products mentioned in this e-zine may result in my receiving a small referral fee if you decide to purchase the product. I only recommend products and services that I believe are high quality and can help you be more successful as a freelance writer. Please let me know if you have any questions.
---