Greetings Writers!
In this Issue:

- How to Earn More: Invest in Yourself
- Five Ways to Increase Your Productivity and Create More Time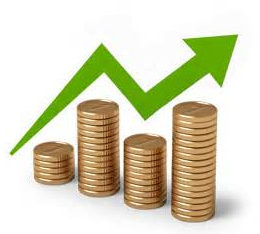 This issue continues with the theme for the month - more advice about your travel writing craft.

Successful writers know how to spend a little bit of money in order to earn a lot more. In many ways, they invest in themselves.

In the first article I share three ways that I like to invest a little bit in order to sell a lot more travel stories. These tips will help you do the same.

We all love to write and travel, but what about all the other stuff - pitching stories to editors, invoicing, keeping track of stories and the photo galleries that go with them?

There are a lot of administrative tasks that we do - and most of them we can do more efficiently. The second article gives you my best advice for creating more time to do the things you love by working smarter on the less glamorous things.

Enjoy!
---
March Marketing Tip:
How to Earn More:
Invest in Yourself

Travel writers are notoriously cheap.  Anyone who works with us knows this.  PR media reps and tourism agency professionals have all seen us sponging whatever we can, wherever we can. 



We're not shy about it.



But I'm constantly surprised at when travel writers won't spend relatively small amounts of money for a product or service that will help them make a far greater income in the near future.



It's like we've come to expect everything for free.  And if it costs money, we ignore it and move on. 



Maybe it's because we don't get paid a lot for our efforts, especially when we're first starting out.  Spending your hard earned money is counter-intuitive if you're struggling to pay your bills.



But I've noticed something about successful people – they don't hesitate to invest in themselves.  They choose to spend a little money in order to make a lot more.  



The same goes for successful travel writers.

Think about it.  Businesses invest in courses, tools, reference materials, and education so their employees can become more productive, gain important knowledge to do a job well, to stay informed about current trends, and meet people to help them become more successful.



Your travel writing business deserves to reap the same benefits.



Here are three ways to invest in yourself – and earn a lot more money: Continue reading article ...
---
Five Ways to Increase Productivity
and Create More Time
Most freelance writers work alone, so we're doing every kind of task from administrative to marketing to writing. Because of this, finding ways to increase productivity is important.



Accomplishing your work more efficiently is a critical step to getting your work done without feeling overwhelmed. 

With a small amount of effort, you can create more time in your day by setting up smart systems and processes.



Here are five ideas that will save you a chunk of time and help you to earn more money: Continue reading ...
---
Please share this e-zine with friends, family or anyone who may be interested in travel writing and can benefit from some free marketing information.

That's all for now.

Until next time, you keep pitching....

Roy

Roy Stevenson
Pitch Travel Write
www.pitchtravelwrite.com


Please note: Some products mentioned in this e-zine may result in my receiving a small referral fee if you decide to purchase the product. I only recommend products and services that I believe are high quality and can help you be more successful as a freelance writer. Please let me know if you have any questions.
---