Greetings Fellow Travel Writers and Bloggers!
. . . and WELCOME to all new subscribers! Thanks for joining us.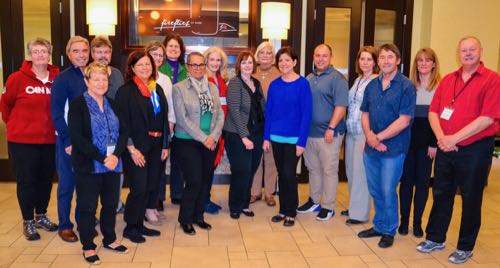 We've just wrapped up our 4th annual Travel Writing & Marketing Master Class. Our enthusiastic participants gamely stuck with us through the three-day intensive course, soaking up 18 different presentations from myself and 6 guest speakers.

Our Master Class travel writers journeyed from Grenada, Canada, Washington State, Michigan, Minnesota, Arizona, West Virginia, Illinois, Texas, Colorado, and Tennessee, to attend our Master Class.

The program included a field trip to a local Barnes & Noble bookstore for a magazine rack "walk through", where I showed the different types of genre magazines that want to buy your travel articles, and how to break into them. It opened the participant's eyes to the vast potential of freelance travel writing.

Some of the things participants said about the Master Class field trip:

"Nothing beats a hands-on field trip. It's so visual and tangible."

"This was an eye opener. It made me realize how much more there is to think about when we're looking at magazines on the rack."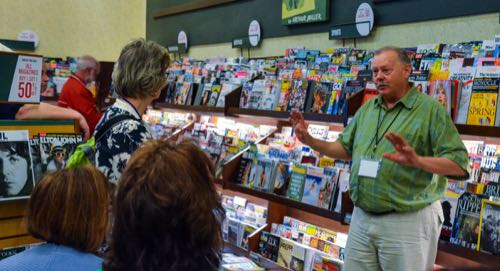 Our "Travel Writing Success Panel" with Candi Licence, Tim Cotroneo, and Chuck Warren was a smash hit. These writers are at different places along the travel writing continuum, and their personal stories had us spellbound. We heard them talk about where their stories are being published and the exotic press trips they've scored. The rousing Q&A session lasted 45 minutes and we learned about their processes, their brands and much more.

Popular Northwest Travel & Life Magazine editor, Allen Cox, talked about what kinds of stories to pitch editors. He also shared his thoughts on how to work successfully with editors and develop a strong working relationship.

Annette Bagley from Bellingham Whatcom County Tourism shared her insights about working with travel writers and what travel writers need to do to get invited on press trips.

Nick O'Connell did his superb series of presentations about the art and craft of travel writing. He used many of his high powered publication successes as examples. Nick has a PhD in English literature but that doesn't get in the way. His relaxed style is practical and easy to understand.

We believe our Master Class is the BEST travel writing & marketing course, ANYWHERE!

Here are a few comments from our 2019 attendees:

"There are too many valuable things I learned today to list".

"Roy's honesty instead of just giving us pat information was invaluable. I feel like Roy cut through the rubbish and gave us real information".

"The entire day was extremely helpful."

"The clear link-by-link descriptions of the steps to getting published, as well as the concrete examples, made this session extremely valuable."

"All of the information was extremely valuable."

"The most valuable thing I learned was developing a systematic approach to maximize your time."

"Great how-to and nuts-and-bolts for travel writers of various levels."

If you'd like to join us in 2020, sign up for our interest list at the link below. We'll let you know the dates of the class when we schedule it, and you'll be the first the know when registration opens next year.


SIGN UP FOR THE INTEREST LIST FOR THE 2020 MASTER CLASS

After the successful conclusion of the Master Class, we flew to Denver, Colorado, for a travel writing assignment. Today, as you read this, we're touring the Forney Museum of Transportation, doing research for a classic car magazine article.

Tomorrow, we fly to Dearborn, Michigan, to cover the world famous Henry Ford Museum for another story.

I'll catch you up on these journeys next week.
---
This Week's Featured Post
Why "Practice Makes Perfect" is Terrible Advice for Travel Writers

"Practice makes perfect".  This widely accepted idiom is accepted as the ultimate truth. It's touted as the key to success in everything from sports performance to travel journalism. 



The problem is, it's terrible advice!



The premise is the more we do something, the better we get at doing it.  On the surface, this seems to make sense. 

However, the huge loophole in this argument is, if you do something the wrong way from the start, it doesn't matter how many times you practice.  Practice makes perfect means you'll simply become really good at doing something the wrong way.  And you'll continue to do it the wrong way. 

What does this mean for travel writers? Here's an example. Poor travel writing is riddled with cliches. If you get into the habit of using cliches, it's hard to break out of it. Yet how many travel articles have you read with dozens of cliches? I know I've read a lot - especially splattered across the internet.

So "practice makes perfect" is a hazard for travel writing and any other thing we do, when you're not doing it right to begin with.

Here's what you need to do to get your travel writing up to publishable standards . . .

READ THE ARTICLE


---
Upcoming Posts
May 6: Marketing Yourself On the Road
May 13: Travel Shows: They're Not Just for Tourists
May 20: Guided Tours: Why They Can be Good for Travel Writers
May 27: Little Known Travel Writing Myths


---
Pitch Travel Write: Most Popular Links for Productivity and Writing Goals
Six Ways to Increase Your Productivity
Increase Your Productivity & Take Control of Your Time
Travel Writing Mistakes and How to Avoid Them
Launch Your Travel Writing Business Fast
---
Inspirational Travel Quote of the Week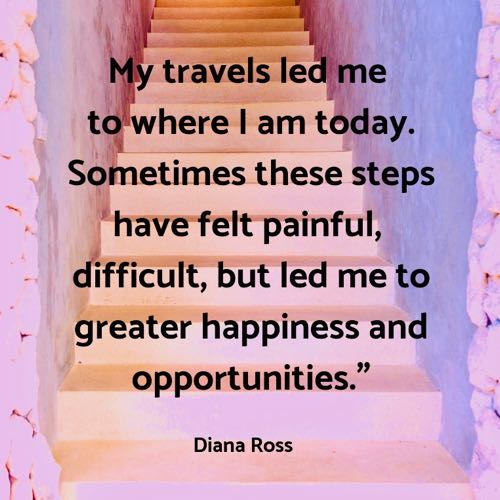 ---
RESOURCES FOR TRAVEL WRITERS
Featured Book of the Month: The Complete Guide to Marketing and Selling Your Travel Articles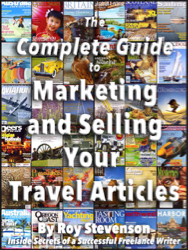 If you can't sell your travel stories, you don't get to write them. This book shows you EVERYTHING you need to know about selling your travel articles.

My manual, The Complete Guide to Marketing and Selling Your Travel Articles, tells you how to select salable story ideas, how to write first class query letters, how to pitch your ideas the right way, how to find magazines that will be interested in buying your story, and how you can start selling your travel articles to magazines immediately and reap the fantastic travel benefits.

Professional travel writer Mike Gerrard says: "I bought this book direct from the author's website and even though I'm a full-time travel writer myself, I learned a heck of a lot from it. We all have our weak spots, and mine is definitely pitching and writing query letters.

This book pushed me into action, showed me lots of the author's own query letters that worked, and has now given me a 'to do' list for pitches I want to send. Just reading it reminded me of trips I've done in the last year or two that I could sell more pieces from, and also stuff that's on my own doorstep that I could and should be pitching.

Whether you're a professional or a complete beginner, I highly recommend this book."

Here's professional travel writer, Chris Backe's, review: "Roy is a machine – at least, that's the only conclusion I have come up with. Having written for over 200 magazines (and reaching the 100 mark in 25 months), you would expect him to have a well-oiled machine and strong sense of process to keep things running. And you'd be right – his six-step 'chain-link' process is made out to be intentionally simple and easy to follow. That said, pitching, researching, and collecting good information still requires a fair bit of hard work, and the book offers no shortcuts. The specifics focus around coming up with good ideas, the correct questions to ask, finding the right publications for your ideas.

Creating distribution lists (one for each genre) makes pitching easier, while he encourages no fewer than 17 "essential elements" of a good query letter. Parts of these will sound old-fashioned to the younger set, ("no pictographs of inkwells, suitcases… smileys, [or] pink fonts…"), but will distinguish you as a professional. Chapter eight gets into some of the terminology used as rights go, along with the delightful problem of how to handle multiple acceptances.

My biggest critique is that the notion of going to a large bookstore and perusing print magazines or requesting 'comp' paper magazines (or worse, carrying a two-inch thick 'Writer's Market' around the world!) is difficult for most digital nomads. He helpfully offers up the many websites offering solid resources, along with a treasure trove of ideas I hadn't thought of. Traveling does give you more opportunities to spot worthy magazines, of course.

At $99 it's far from the cheapest set of information out there – but getting your first night in, say, a four-star hotel room in Europe means the book has already paid for itself. Highly recommended."


---
We want to say THANK YOU to all our subscribers and social media followers. Running the PitchTravelWrite site would not be possible without your support. Thank you for following us, reading our posts, and emailing questions, comments, and compliments.

We value you more than you can know. Our goal is to help you break into travel writing, get paid for it, and land some cool press trips and free travel.

So keep emailing us - we love hearing from you!
---
Friend me on Facebook
My Facebook page is about freelance travel writing. I frequently post about:
• travel writing & blogging conferences,
• links to other well produced travel websites and blogs,
• links to my travel articles,
• travel writing themes,
• links to reputable travel writer's groups, associations, and newsletters,
• magazine covers stories and back stories,
• links to resources pages,
• links to travel writing archives,
• links to coaching and mentoring resources,
• and plenty of other useful information to get you up to speed.



Link to Roy's Personal Facebook page
---
Please share the e-zine with friends, family or anyone you know who's interested in travel writing. They can sign up for the newsletter and get free marketing tips each week at this link:

Sign up for my weekly marketing tips

That's all for this week.

Until next week, just keep pitching!

Roy

Roy Stevenson
Pitch Travel Write
www.pitchtravelwrite.com













---