Greetings Fellow Travel Writers and Bloggers!
. . . and WELCOME to all new subscribers! Thanks for joining us.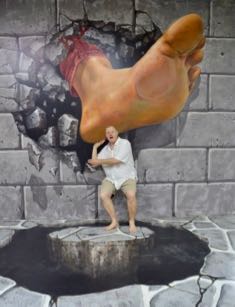 Travel writing, like any business, harbors its fair share of myths, like this one.

Myth: Travel Websites and Blogs Pay Writers Well For Their Articles

If you think print travel media runs on a tight budget, wait until you pitch stories to travel websites! You'll be sorely disappointed with their payouts.

Very few website editors pay their writers, and those that do only pay token amounts; generally ranging from $25 - $200/piece. The majority of print travel media pays, from about $0.10/word - $1/word, so you will earn from $150 up to $2,000 per assignment depending on story length and the publication.

Travel website editors give such small payments because they're struggling to earn enough to pay themselves, let alone 5-10 writers each month.

You're better off selling your stories to print media because they pay better, and the assignments are more prestigious. Read five more surprising travel writing myths in this weeks featured post below. You'll learn why they're myths, some facts and realities, and how aspiring travel writers can succeed:
---
This Week's Featured Post
Six Surprising Travel Writing Myths
READ THE ARTICLE
---
Upcoming Posts
April 15: Rey Waters: Another PitchTravelWrite Success Story
April 22: Press Trips for Travel Writers:  Tap Into a Network of Resources
April 29: Why Practice Makes Perfect is Terrible Advice for Travel Writers
May 6: Marketing Yourself On the Road


---
Pitch Travel Write: Most Popular Links to Improve Your Writing
The Art of the Travel Story: Turn Your Destination into a Compelling Read
Four Books to Help You Improve Your Writing
Top Four Travel Writing Books for Marketing Advice
Travel Story Marketability - What Makes a Story Hot and What Does Not
Writing Style - 7 Ways to Improve Your Writing Style
Travel Writing Craft Success: 10 Ways to Write Like a Seasoned Professional
---
Inspirational Travel Quote of the Week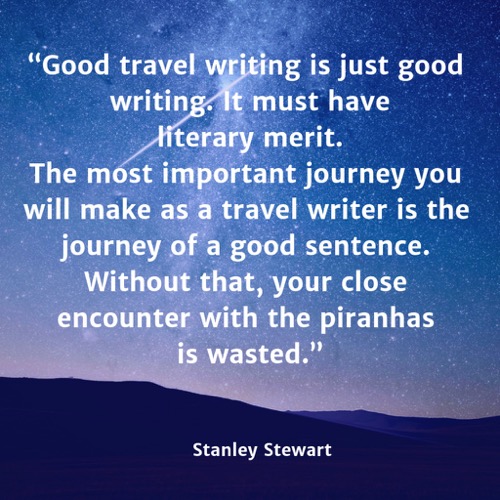 ---
RESOURCES FOR TRAVEL WRITERS
Featured Book of the Month: The Art & Craft of Travel Writing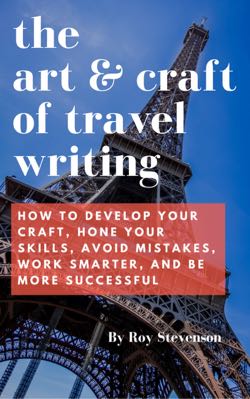 This book will help you hone your travel writing skills and get more stories published.

The Art & Craft of Travel Writing includes five sections . . .
- The Craft of Travel Writing
- Things That Go Wrong in Travel Writing
- Keys to Success in Travel Writing
- Working Smarter
- Goal Setting for Your Travel Writing


Here are a few of the chapters you'll find . . .
- Creating a Sense of Place and Ambiance
- Turning Your Destination into a Compelling Read
- How to Write Like a Seasoned Professional
- Five Travel Writing Blunders and How to Avoid Them
- Why Some Travel Writers Have More Success
- How to Plug into the Travel Writing Community
- Seven Ways to Take Control of Your Writing Time
- Set Up Systems to Create More Writing Time



---
We want to say THANK YOU to all our subscribers and social media followers. Running the PitchTravelWrite site would not be possible without your support. Thank you for following us, reading our posts, and emailing questions, comments, and compliments.

We value you more than you can know. Our goal is to help you break into travel writing, get paid for it, and land some cool press trips and free travel.

So keep emailing us - we love hearing from you!
---
Friend me on Facebook
My Facebook page is about freelance travel writing. I frequently post about:
• travel writing & blogging conferences,
• links to other well produced travel websites and blogs,
• links to my travel articles,
• travel writing themes,
• links to reputable travel writer's groups, associations, and newsletters,
• magazine covers stories and back stories,
• links to resources pages,
• links to travel writing archives,
• links to coaching and mentoring resources,
• and plenty of other useful information to get you up to speed.



Link to Roy's Personal Facebook page
---
Please share the e-zine with friends, family or anyone you know who's interested in travel writing. They can sign up for the newsletter and get free marketing tips each week at this link:

Sign up for my weekly marketing tips

That's all for this week.

Until next week, just keep pitching!

Roy

Roy Stevenson
Pitch Travel Write
www.pitchtravelwrite.com













---