Greetings Fellow Travel Writers and Bloggers!
The Seattle Travel Writing & Marketing Master Class is over and Roy is heading east today, for assignments in Indiana & Boston.
---
Free Download ... in case you missed it
To thank you for your loyalty and for subscribing to our newsletter, we'd like to reward you with a free valuable Bonus eBook.

You'll want to download it immediately.

This 57-page 2018 Ultimate Travel Writer's Resource Pack contains the following eight valuable resources . . .
• The 2018 Ultimate List of Travel Writing Conferences
• The 2018 Ultimate List of Travel Writing and Travel Blogging Workshops
• Website Resource List for Travel Writers
• Travel Magazine Lists: 18+ Great Sources of Magazine Leads
• How to Use Newsletters to Get Plugged into the Travel Writing Community
• Best Websites for Travel Writers
• 2018 Recommended Facebook Travel Writing Sites
• Which Travel Writers Association is Right for You?


It's your for free. Just add it to your shopping cart and check out for $0. The download will be available immediately.

Download Your Free Copy of the Travel Writers Resource Pack
---
This Week's Featured Post
Four Winning Strategies for Multiple Acceptances
Anyone who follows my rigorous marketing approach to freelance writing knows that I'm a strong advocate of simultaneous submissions.

Many freelance writers shun the practice of submitting their queries simultaneously. Some have even criticized me for using this practice. (It's interesting to note that I've had far more articles published than they have.)

The big concern of the naysayers is, "What do I do if more than one editor wants to buy my story?" If you don't have some strategies for dealing with simultaneous acceptances, you'll panic when you get more than one editor interested in buying your story.

In this article I present you with four strategies to use when you do strike it rich. These strategies have worked beautifully for me when more than one editor clamors for my stories. They can work for you, too.

READ THE POST
---
Upcoming Posts
May 7: Getting Paid for Your Travel Stories
May 14: Business Policies for Travel Writers
May 21: Do You Know About These Travel Writing Scams?
May 28: Advantages & Disadvantages of Blogging for Free


---
We've Been In The News
Travel writer Pam Baker writes about how I've written some articles for free to boost my portfolio. These freebies led to paying freelance writing gigs.

Link to Pam Bakers article

---
Preparing Magazine Distribution Lists
I get requests from travel writers every week asking me to help prepare distribution lists to send their queries to.

I'm not surprised that so many travel writers contact me with this request. I get it. Searching for target magazines is perceived as an onerous clerical task and can take up many hours. Yet, it's an indispensable step in getting your freelance articles published. After all, if you can't find magazines to pitch, you're not going to get your stories published.

The following articles cover the nuts and bolts of creating your own distribution lists. These articles will help you find magazines to pitch your stories to.

How to Create Magazine Distribution Lists and Where to Look for Leads
Different Types of Magazines You Can Pitch
Finding Travel Magazine Sales Leads on Vendor Websites

---
Inspirational Travel Quote of the Week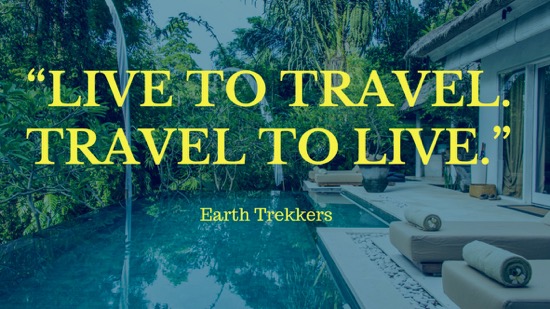 Travel Writing Bonus
For some of the finest travel writing ever, read John Steinbeck's article about Positano, Italy, written in 1953 in Harper's Bazaar Magazine.
Download the free PDF:

Link to Download Steinbeck PDF

---
Featured Book of the Week
HOW TO BREAK INTO THE LUXURY TRAVEL WRITING MARKET: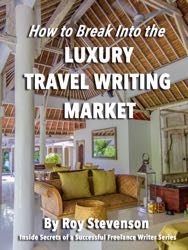 A HANDBOOK FOR TRAVEL WRITERS & BLOGGERS

Would you like to stay at luxury resorts, villas, and lodges—for free?

How about being treated like royalty in high-end resorts? Would you enjoy personalized tours with your own guide and driver?

Does being pampered with lavish treatments in some of the world's most beautiful spas sound good to you?

Would you enjoy eating at some of the finest restaurants in the world—for free? Or wine tasting at some of the world's most gorgeous boutique wineries?

My 12-chapter, 130-page manual will walk you, step-by-step, through the luxury travel writing process. You'll learn how to get luxury travel assignments and leverage them to land luxury travel trips. I've used these techniques to land assignments at dozens of the finest luxury resorts and spas in the world.

This manual contains an up-to-date list of 150+ print magazines and travel websites that publish luxury travel articles. It's the most comprehensive list of luxury magazine outlets you'll find ANYWHERE. Having immediate access to these lists alone is worth the price of the eBook, saving you hundreds of hours of research.

LEARN MORE AND PURCHASE

---
Friend me on Facebook
My Facebook page is about freelance travel writing. I frequently post about:
• travel writing & blogging conferences,
• links to other well produced travel websites and blogs,
• links to my travel articles,
• travel writing themes,
• links to reputable travel writer's groups, associations, and newsletters,
• magazine covers stories and back stories,
• links to resources pages,
• links to travel writing archives,
• links to coaching and mentoring resources,
• and plenty of other useful information to get you up to speed.



Link to Roy's Personal Facebook page
---
Please share the e-zine with friends, family or anyone you know who's interested in travel writing. They can sign up for the newsletter and get free marketing tips each week at this link:

Sign up for my weekly marketing tips

That's all for this week.

Until next week, just keep pitching!

Roy

Roy Stevenson
Pitch Travel Write
www.pitchtravelwrite.com













---