Greetings Fellow Travel Writers and Bloggers!
Here at Pitch Travel Write HQ in Bothell, Washington, we cannot begin to describe how proud we are this week.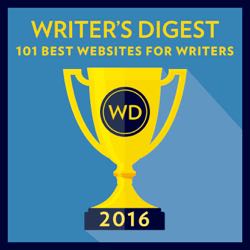 We've just made the 2016 Writer's Digest 101 Best Websites for Writers in their latest issue. We're the only travel writer's website on the list!

This is a great honor for a website that's barely three years old, and we are delighted.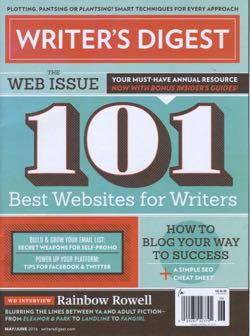 Writer's Digest is the largest circulation writing magazine in the world with 77,000 subscribers.
Stop by your nearest bookstore and pick up a copy of the May/June issue to have a look at the website list.
You'll find everything from writing advice to publishing & marketing sources, and from jobs & markets to online writing communities.
Other website sections include genres and niches, freelance writing, and women's fiction.
If your local bookstore doesn't stock this magazine, you can also purchase it online.

---
This Week's Featured Post
My favorite mantra when it comes to accepting travel perks is "pitch before you travel". I fully believe in this proactive approach: that you should pre-sell your travel stories before you go on a trip. Get the assignments first, then take the trip.

I receive emails every week from writers who do it backwards. They take the trip first and get the comps. Then they return home and get into a panic because they can't find an editor to buy their stories. It's hard on the writer and disappoints the people who hosted you at the destination.

Pre-selling your stories solves this problem. Even better, it provides many benefits to the writer.

This week's featured post gives you 6 reasons why you should pre-sell your travel stories and then tells you how to do it. Once you understand the benefits, you'll wonder why anyone does it any other way.

Enjoy!

Read the article ...

---
Registration Opening Soon for my 2016 Travel Writing Coaching & Mentoring Program
On April 25, I'm opening up my coaching and mentoring services to help guide you through your travel writing career. Twice each year I open up these services to a limited number of clients.

Together, we'll work on researching and developing your story ideas to assess their marketability. Then we'll create an enticing query letter to get the editor's attention. I'll advise you on where to find outlets to pitch your stories to, and what to do when an editor responds with, "We'd like to publish your story".

I'll be there to guide you each step of the way, steering you clear of the many pitfalls made by novice freelance writers. I'll walk you through dozens of protocols like writing for free (or not), or what happens when more than one editor wants your story. Many things can trip you up on your path to publishing success and I'll help you through them.

I'll give you advice for working with destination media reps and securing assistance with your travels.

I'll also be there to give you feedback on your draft articles before you send them to the editors, saving you multiple rewrites from the editor.

You'll be doing the work - the heavy lifting, but I'll be there to make sure you stay on track and don't get sidetracked by the debris that litters the freelance writing arena.

I'll be standing right beside you offering advice that has helped me get more than one thousand articles published in over two hundred magazines, specialty magazines, trade journals, in-flights, on-boards, newspapers, and online.

Watch for my coaching announcement in this e-zine on April 25th for the details.

Here's what Jed Vaughn, one of my coaching clients, had to say about his experience in my program:


---
"When Roy's coaching offer came up to "help me market my article" and access his "personal coaching", I couldn't sign up fast enough.
Roy really knows how the game is played and it makes all the difference. So far I have learned how to properly prepare query letters and distribution lists, how to deal with editors, and how to work with the tourism, convention and visitors bureaus.
Avoiding little mistakes and responding to editors and others properly can be critical so having the luxury of a prolific industry expert like Roy to answer the numerous questions that come up has been invaluable for me.
His service is prompt and the price is extremely fair. The results of Roy's coaching over the last 2 months have been amazing !!
I have managed to secure assignments with 6 magazines including Discover Britain, Renaissance, NW Travel, Kindred Spirit, and several online publications. Not only are most of these paid gigs, I have already parlayed them into free accommodations, free meals, and free tours & attractions, just as advertised. It's real and it's awesome!!
I highly recommend Roy's marketing assistance and personal coaching service to anyone looking for a fast track to breaking into writing magazine articles."

- Jed Vaughn, Travel Writer


---
Please share this e-zine with friends, family or anyone you know who is interested in travel writing. They can get free marketing and travel writing information by signing up for my e-zine at this link:

Sign up for the free weekly e-zine ...

That's all for this week.

Until next week, you keep pitching.
Roy

Roy Stevenson
Pitch Travel Write
www.pitchtravelwrite.com
---