90-Minute Coaching

For the next 2 weeks I'm offering 90-minute "Pick My Brain" coaching sessions for only $147.
(We normally charge $247 for this service.)
Many people are launching or re-launching their travel writing careers and I thought this might help answer your questions, get help with query letters, give advice on how to get comps or give you feedback on story ideas — just a few of the many things you can ask me in your coaching session. Just one session could get you past those stumbling blocks that are keeping you from making progress.
These 90-minute coaching sessions allow you to "pick my brain" and are customized to meet your specific needs. It's designed for freelance travel writers of all levels looking for expert help on specific topics.
We're accepting registrations from May 1st until May 14th, 2023. It's limited to the first 20 people to apply. All coaching sessions will take place between May 15 and June 30, 2023.
Are you ready to sign up?

How Can I Help You?

Maybe you're looking for an expert to give you feedback on your story ideas and their viability in the current market?
Or do you want gain insight and get help with some aspect of your travel writing process that isn't working?
Perhaps you need some instruction on how to request complimentary travel assistance from tourism media PRs.
Or, you want to learn how to get invited on press trips.
These are a few ways I can help you in our 90-Minute Coaching session.
You can "pick my brain" about any travel writing topics you choose.

You can use this time to ask me . . .
questions about sales & marketing your travel stories

how to write or improve your query letters to capture editors' interest

about writing techniques and what you're struggling with

anything on your mind about general travel writing

advice about your travel story ideas and get my feedback to strengthen them and make them more marketable

how to leverage your travel assignments for press trips and complimentary travel assistance

to critique, proofread and give feedback on your article draft for a final polish before you submit it to your editor
Who am I?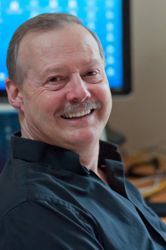 I'm a full time professional freelance travel writer and photographer with more than 1,000 articles published in 200+ regional, national, and international magazines, newspapers, trade journals, custom publications, specialty magazines, in-flights, on-boards, and online travel magazines. I'm considered one of the most prolific travel writers in the U.S.A.
My work has appeared in American Cowboy, Australia & New Zealand, Beers-of-the-World, Beer Connoisseur, Beer Magazine, Beer & Brewery, Blue Water Sailing, Britain Magazine, Canadian Yachting West, Cheese Connoisseur, Classic Boat, Coast Food & Arts, Collectible Automobile, Emirates Open Skies in-flight, Gorge Guide, International Living, Jeep Action, Lost Treasure, New Zealand Sunday News, Northwest Meetings & Events, Northwest Travel & Lifestyle, Off-Road Adventures, Oregon Coast, Popular Communications, Renaissance, Scotland Magazine, Sculpture, Smithsonian Air & Space, South China Morning Post, Spirit of Ireland, Sunday Oregonian, This England, and 20 travel websites.
How It Works
This open-ended consultation can be done via Skype, Facetime, phone, email, or a combination.

You can use up all your time in one session which is what most people do. Or, you can also use the consulting over multiple sessions, until you've used up your 90-minutes.

After you register I'll be in touch to schedule our session. I'll need your list of questions before our session to make the best use of our time. We're not limited to that list but it gives us a good starting point for our discussion.
This offer is open for registration from May 1st until May 14th, 2023. It's limited to twenty people.
All coaching sessions will take place between May 15 and June 30, 2023.
If you're looking for some coaching advice to help you move forward this is your opportunity. Sign up now . . .

Testimonials
Here's what some of my clients say about my coaching and consulting services:
After being inspired by Roy Stevenson at a travel writing workshop, I subscribed
to his weekly newsletter. When he offered subscribers different mentoring
options, very reasonably priced, I chose all of them because I figured I'd benefit
most that way.
In the last 2 weeks I've had 4 article queries accepted by Canoe and Kayak Magazine and Cruise Travel Magazine - that's 4 paid stories for a trip I haven't even taken yet!!!!
I've done all the work, but he's guiding me every step of the way. Making suggestions about how to make my queries stronger, how to build up my distribution list, recommending other paid magazines to pitch, and checking my work.
With Roy's skilled guidance, this does not feel so overwhelming anymore. Highly
recommend it!!!
I had previously sent out my query letter and received no replies. When I learned
about Roy's services I paid for him to help me— and the results were amazing!
Within a few days of Roy tweaking my query letter I had two editors contact me and commission my work. He not only provided help with the letter but also sent me a list of possible magazines to query. Both confirmations were from that list.
In addition Roy provided follow up advice when the editors had questions I wasn't sure about. Without his help, I might have made some beginner mistakes and not get commissioned.
I highly recommend Roy's services to anyone. The cost is low and the results high.
He not only provided me with advice on the query letter but also a list of magazines that would possibly buy my story. As soon as I sent it out I received confirmations from two editors the same week!
I believe even seasoned travel writers could learn a thing or two from Roy, but for the novice the advice is invaluable. His fast responses meant I was able to make decisions on what to do immediately, and his continued advice when the editors had questions meant I was able to reply to them with confidence about rights and payment.

- Tim Campbell, UK Travel Writer
---
I've just returned from the Billings, Mt area where I spent 5 days researching 2
articles that I have for NW Travel magazine. Custer's Battlefield" a 400 word article and "Best of Billings"- a round-up piece 600 words. Publication will be July and September respectively.
I was the recipient of free tours, lodging and quite a few meals, courtesy of the
Montana CVB and others. I will also be paid for the articles.
I have also secured articles for a trip I'm taking to UK this summer. Renaissance
magazine, Discover Britain magazine, Kindred Spirit magazine and Travel.co.uk
online magazine have all commissioned me to write 800-1400 word articles and I'll
make about $1000.00 USD for them, besides any travel perks that I am afforded.
I couldn't be happier with the coaching I've received from the prolific magazine article writer Roy Stevenson, who not only is an excellent teacher but also has the tremendous amount of patience required to deal with me when it comes to technical stuff. (I'm sure many of you who are new to the arena can relate.)
I highly recommend Roy's services. Thank you, Roy !!!
- Jed Vaughn, Travel Writer
SIGN ME UP!