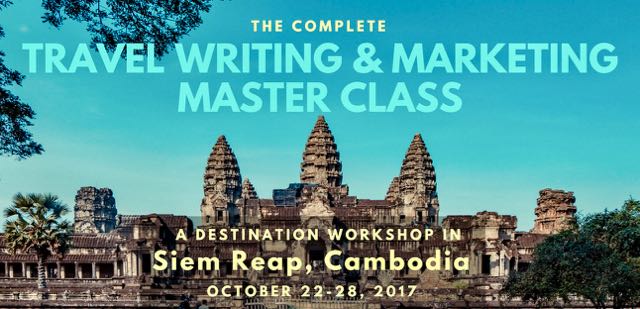 Can You Really Make Money
as a Travel Writer?
By Roy Stevenson
Seasoned travel writers make it look so easy.  Flying around the world, staying in exotic jungle resorts, and strolling along pristine beaches under swaying palm trees.

But is it really that easy?  And how exactly do you get paid for living this kind of life?

As a writing coach and mentor for aspiring writers, I'm often asked the big question:  "Can I really make money as a travel writer?"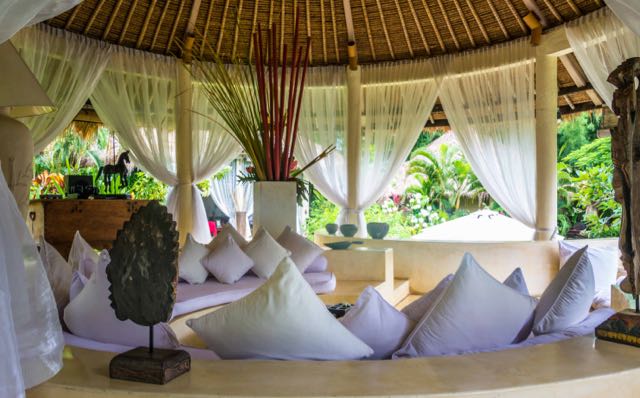 Our outdoor living space at Villa Mathis Resort, Bali, Indonesia. Missing from the photo: the travel writer hard at work (indoors) catching up on writing tasks.
Here's an email I received a few weeks ago from a novice writer.  It was a lengthy email and I've edited it back to the most important questions that get to the crux of the issue. 

Are you wondering about the same things as this writer?

"I have one question that everyone wants to ask at travel writer's conferences and workshops, but no one does, perhaps because it seems indiscreet: Can you really make money at this?  Or is travel writing really for people whose financial security is otherwise assured by trust fund or hefty retirement income and who are going to travel anyway? 

I see Facebook pages overflowing with grand stories by a few who seem to cover the globe, and everyone wants to know—what kind of magazines pay enough to cover those kinds of airfares?  And if the travel writers are paying their own airfares, how could they possibly break even on the cost of their travels, even with comped lodging and meals?

Last night I was having a late-night conversation with a promising and active writer, and we were doing the math on how many articles we would have to write about one destination @ $300 per article to cover non-comped travel expenses of $3,000.

Well, that's easy: $3000 divided by $300 = 10 articles. If our closing ratio on queries is 50%, we will have to submit 20 queries to close 10.  All this to break even. It is not difficult to spend $3000 traveling, and it's not easy to get ten magazines to pay $300 an article. Given these figures, how can one actually make a living as a travel writer?"

There are 3 main questions in this writer's email:
1.  Can you make money at travel writing?
2.  How can you cover travel costs when magazines pay so little?
3.  Can you actually make a living as a travel writer?

Questions 1 and 3 seem similar, but the answers are very different. Every writer has their own goals.  Some people simply want to make a little side income; others are more interested in getting their travel costs comped; some dream of doing this full-time.

Here's my take on these questions that are often blithely skirted and otherwise ignored:

"Can you really make money as a travel writer?"
The short answer is yes, you can make money.  It's a simple formula:  come up with great story ideas and sell them to editors.

Over the past year, I've coached fifty neophyte writers through the entire marketing process, from dreaming up a saleable story idea, to creating a viable distribution list for the story, and writing an enticing query letter.

What I've learned is most novice writer's story ideas, query letters, and sales skills are inadequate.  It takes plenty of practice and study to break through the early barriers and get established.

Like any other business, it involves work.

When I got started with freelance writing, I worked 10-12 hours/day for the first few years - 7 days/week.  It was the price I was willing to pay to learn the ropes and get established.  During this time my marketing skills evolved and helped me meet with a high level of success.  It was worth the long hours of work I put in.

But, the reality is that if you don't do the work, the closing ratio for your queries will be very low. 

Seasoned writers consider themselves lucky to sell 25%-40% of the stories they pitch.  For beginners, the percentage is often much lower.
In fact, for novice writers the closing ratio is more like 10%.  Only one beginner's query in ten is likely to be picked up by a magazine editor.  Certainly a talented beginner might hit 20%, but this is exceptional and rare.

It's because of these things that people often give up before they get any traction.  That's understandable.

Yet, despite this information, there are lots of people who still want to be travel writers.  I can understand why.  From my experience, if you love to travel and you love to write, it's a satisfying way to tell people about your experiences.

How can you cover travel costs when magazines pay so little?
Travel writing differs from other types of freelance writing in one very specific way:  you actually need to go out in the field to do your research. 
As the writer pointed out in his email at the beginning of this article, it costs money to travel and do your research. 

Magazines won't pay your travel expenses.  And when you compare your travel costs against what you are paid for articles - the result is negative. 

Fortunately, the travel industry understands this.  And that's why learning how to land press trips is critically important.  It's one of the most important strategies if you want to be successful.

Here's my strategy to make this work:

Sell articles in advance of taking every trip.
Use confirmed assignments to leverage comps.
Keep travel costs as low as possible for the expenses that come out of your own pocket.
Here are 3 distinctly different examples and real scenarios of press trips I've taken.  I've included the money I earned and how my travel expenses were covered:

Scenario 1.  All expenses are paid.

In this ideal scenario, you are invited on a press trip and all expenses are paid.  For organized press trips, this is often the case.

For example, last year I was invited on a 1-week tour by the Belgian National Tourist Agency.  Before leaving on the trip, I sold a couple articles worth $1500, which I wrote after returning from the trip.  The tourist agency covered all travel expenses.

Many writers have a policy of only going on this kind of press trip.  Your travel expenses are completely covered, so whatever you earn from your assignments is profit.

But sometimes you want to take a trip, and you decide you're willing to pick up some of the costs.

Scenario 2.  Some expenses are paid.

In 2013, I did a 6-week tour of Europe.  I love attending the Diamond League track and field meets held in various places throughout Europe.  But there are several days between meets and I have to do something with my time. 
So I organized press trips during my spare time to see some new places.  And, of course, I pre-sold articles about those places.

This trip included a 12-day tour of SW Germany as a guest of their national tourist board, a 5-day tour of Wales as a guest of Visit Wales, a complimentary week-long cruise down the Burgundy Canal in a luxury boutique hotel barge.  It also included numerous tours and attractions, and press passes to the track and field meets because I had writing assignments for these activities.

There were several days when my travel expenses weren't covered by host organizations.  I kept my costs down by living inexpensively in 2 and 3-star hotels, and eating like the locals. 

Some days I picked up lunch in a local supermarket and then ate picnic-style in the village square.  These meals cost a fraction of what a sit-down lunch costs in a Bistro, and can be far more entertaining!

To fund my portion of the costs, I pre-sold multiple articles before the trip and was paid $3831 for these stories after the trip.

Now $3,831 of writing revenue is not a lot to show for six weeks in Europe, but my goal, in this case, was to make enough money to cover my out-of-pocket expenses. 

As it turned out, I made a small profit after expenses.  Compared with the thousands of dollars a tourist would pay for the same trip - all out-of-pocket, the difference is significant.

Once again, for this scenario to succeed, you need to work it from every angle:
- Sell multiple stories before you travel,
- Travel inexpensively when you're picking up the bill, and
- Work the comp angle to the max.

But what if you can't find anyone to help cover your travel costs?  That brings me to the worst-case scenario: 

No expenses are comped.

Most of the time you'll pass on this kind of trip.  It simply isn't feasible to cover the costs of a trip by paying all your expenses.

But, there are times when you can make it work. 
Here's an example:

Last year I had the opportunity to write an article about a classic automobile collection.  The magazine agreed to pay $1200 for the article and photos, but I needed to travel to Denver to do my research. 

The tourist agency wasn't able to offer any help with this trip, so I decided to fund the trip myself.  To keep costs as low as possible, I started and finished the trip on the same day. 

I used air miles to pay for my airfare, so it was essentially free.  I rented a car for $40 and paid for a couple inexpensive meals.  It was a long day, but with out-of-pocket costs less than $100, it was a profitable one!

You can see from these different scenarios there are a variety of ways to fund your travels.  It takes a great deal of advance planning, querying and networking with tourist agencies.  But it's a worthwhile way to spend your time.

The point is, if there are places you want to go, and you are able to sell articles about those places, there are ways to fund your travels without paying all the costs out of your own pocket.

Don't Give Up Your Day Job!
Given all the information and examples so far in this article, you can see that travel writing is not lucrative.

And it's obvious you will need another source of steady income to pay your bills.  Travel writing won't provide that, especially when you're just getting started.

Most of the writers I meet on press trips and at conferences are part-timers.  They do it for fun, for pin money, and for the occasional press trip.

And many travel writers have full-time jobs.  They send out queries in their spare time, and they use their vacation time to go on press trips.

In other cases, the writer has a working spouse who takes responsibility for paying the bills.  In fact, that's how I got started.  My wife had a great job that paid the bills while I learned how to become a freelance travel writer.

Other people work a part-time job for some steady income.  For a couple years I did this, too.

Some people live off investments, retirement income, a trust fund or a lucrative divorce settlement - or some combination of those things.  The point is they have other income that enables them to pay their bills. 

If you don't have another steady source of income, the best advice I can give you is "don't give up your day job."  It's okay to be a part-time travel writer or blogger.  Many solo businesses get started on a part-time basis.

And that brings me to the final question: 

"Can you actually make a living as a travel writer?"
If you got this far and you're still asking the question "how can I make a living as a travel writer?"  I can tell you there's no magic answer.

Many people dream of quitting their jobs and being their own boss.  They want to become a full-time travel writer.  Some people manage to do this.  I'm one of them.  But I must warn you:  to succeed at doing this full-time is a lot of hard work. 

There are a variety of ways you can make money travel writing - if you're willing to expand your boundaries, work hard, and be flexible and creative about it.  This is a topic all on its own - and big enough that it's covered in a separate article (link above). 

---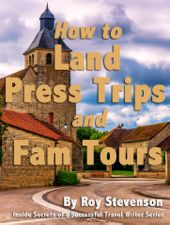 Special Report:
How to Land Press Trips and Fam Tours
I've written a guide about how to land press trips and fam tours.  It will tell you everything you want to know about how to get into the inner circle and get invited on regional, national and international press trips. 
---
Related articles that will interest you:
Business Basics for Travel Writers
Business Policies for Travel Writers
Getting Paid for Your Travel Stories
---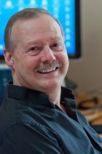 Roy Stevenson is a professional travel writer and the author of www.PitchTravelWrite.com.  Over the past nine years, he's had more than 1000 articles published in 200 magazines, trade and specialty journals, in-flights, on-boards, blogs and websites and has traveled on assignment around the U.S. and to dozens of international destinations.

---