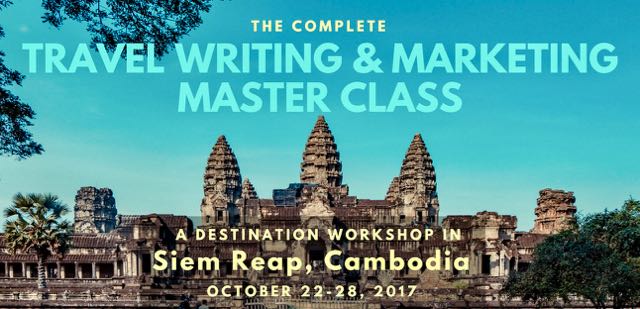 Coping Strategies
for Travel Writers:
from Breaking in New Editors to
Changes in Editorial Direction

After I'd been freelance writing for three or four years, things were chugging along swimmingly. I had established solid relationships with several magazines.  I thought these gigs would go on forever.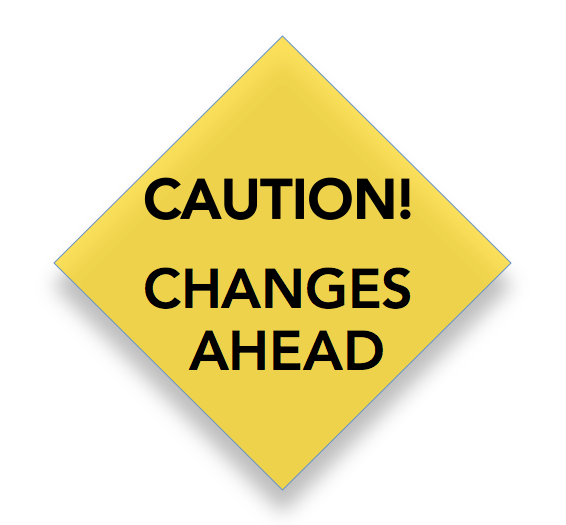 Then, suddenly, things started changing.  Some of the editors I came to depend upon left their jobs.  And left me with a new editor who didn't know me or my work.
Other magazines changed their editorial thrust.  The kinds of articles I had been sending their way were no longer part of their editorial vision for the magazine.

Changes are always a shock, but there are coping strategies you can use to recover as quickly as possible.  Here's what I do in these situations:

Breaking in a New Editor
So, you've been left high and dry.  One of your favorite editors, one you know on a first name basis, has moved onto greener pastures.

You suddenly feel left out in the cold.  She was so easy to work with - all you needed to do was give her a call and discuss a few story ideas and you got an assignment.  Now what?

Really, your only choice is to break in the new editor and see what happens.

How do you do it?

My standard coping strategy is to send the new editor an email introducing myself.  Here's what I include in the email:
I briefly cover my history with the magazine: how long I've been writing for the magazine and how many stories I've had published in their magazine.

I tell them how I look forward to continuing to provide the magazine with great articles.

I end these emails with a pitch for a new story.

Then I wait to see if the editor bites, or not.

Sometimes the new editor responds positively and I continue to write for the magazine. 

Other times, the new editor brings in his own team of freelance writers - writers he's worked with previously.  Writers he knows and trusts.

However it turns out, it's important to take this step to get to know the new editor until you find out you're no longer needed.

And another coping strategy you shouldn't forget:
If the previous editor, moved to another publication there's still an opportunity to continue your relationship.  Keep in touch with the old editor and find out how you can become part of her "new team".
Coping Strategies for
Changes in Editorial Thrust

If you've been writing for a magazine for several years, sudden changes in editorial direction can throw you for a loop.  And it really stings if you've come to depend on these magazines for a regular income.

Yet, these changes are indicative of the fluid state of freelance travel writing in our fast-moving times.

Editors change direction for their magazines to grow or even survive.  So these changes are a natural part of the freelance writing life and you need to be prepared for them.

You can't predict when editorial changes will happen, but you can make sure you react in a professional manner.  Sometimes the best coping strategy is to make some adjustments to try to keep that magazine as a client.  Other times, you may lose the client, but you can do it with grace.

Here are four scenarios that happened to me, what I did to recover, and the final outcome for each one.  If you haven't encountered these kinds of situations in your experience, I expect that you will eventually:

1. Since 2008, I had been selling articles to a U.K. military vehicle magazine.  The articles focused on post-war military vehicles.  The magazine changed its editorial thrust and now accepts only articles about World War II vehicles.

My coping strategy, in this case involved a little bit of fancy footwork.  When I visit a museum now, I have to make a conscious effort to ignore the post-war tanks and vehicles, no matter how interesting they might be.  I stay focused on only the WWII military vehicles and write stories about those.  I was able to keep the client.

2. A U.K gardening magazine that had run two of my articles about U.S. gardens suddenly stopped taking garden stories from other countries.  Their new editorial direction was for stories about U.K. gardens only.  Bummer!  This magazine paid well too, in British Pounds, so it hurt.

My coping strategy was to lick my wounds and move on.  I looked for new outlets for the garden stories I was hoping to sell to the U.K. magazine.

In this case, I had to part company.  Living in the U.S, I don't have regular access to English gardens.

3. The editor of a U.S. publication suddenly stopped taking travel articles.  Her new editorial thrust was lifestyle stories about expat life abroad.  This hurt because it was one of my sources for assignments for luxury press trips to exotic destinations.

I really liked working for this editor, so I gave her a farewell gift: a story about my expat life as a trailing spouse when we lived in Singapore and Belgium.

Since I no longer live overseas I don't have any current, viable stories about expat life, we had to part company. 

4. I had been writing research-based articles for a living history magazine for several years and contributed around 25 stories about medieval life.  They suddenly decided to focus on travel stories about places with a medieval history.

This one worked out to my advantage since I'm a travel writer more than a historian. 

The living history magazine needed more travel stories about medieval destinations.  I'm able to provide lots of stories from my annual tour of Europe.  And the articles are easier to write than the research-based ones I had been writing previously.  All around a good outcome!

You can see from these scenarios that things don't always work out.  But often they do. 

The best coping strategy you can have, when any of these things happen, is to pause and take a deep breath.  Calm the panicky feeling in your gut.  Then investigate whether you might be able to work things out and keep the client, despite the changes.
Related topics that will interest you:
The Brighter Side of Rejection Letters

How to Pitch a New Magazine and Get Your Story Published

---
Sign-up for our free weekly e-zine and download your free copy of Get Published Now!:

---